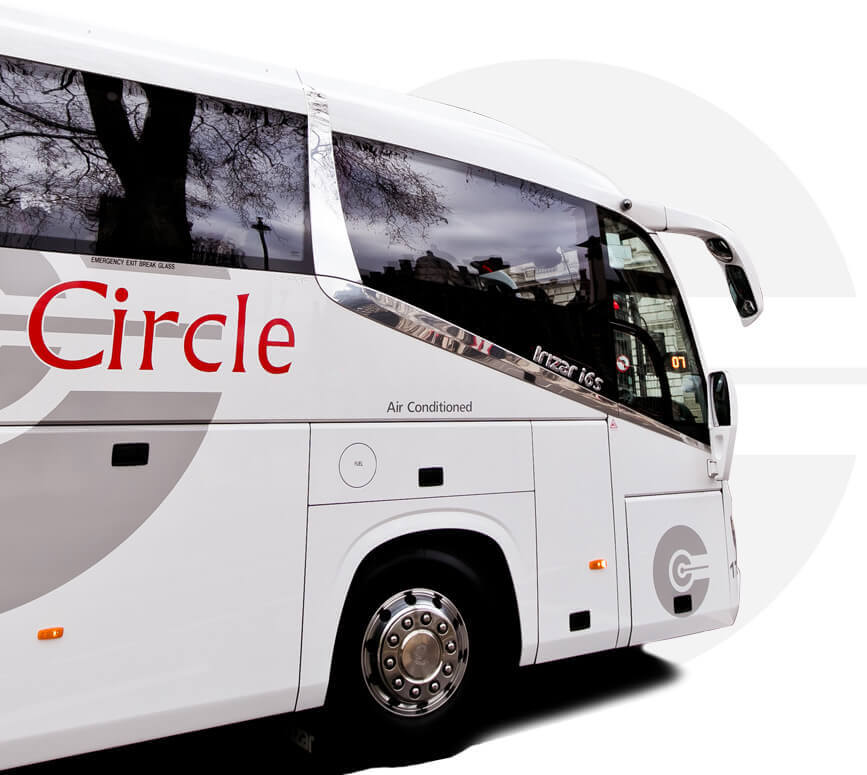 Our 36-seat coaches benefit from a luxurious interior specification which has been designed to optimise your on-board experience, incorporating reclining leather seats, additional legroom, a toilet and washroom, climate control and USB charging points as standard. By investing in state-of-the-art vehicles, we ensure that the highest safety standards are always upheld and emissions are reduced throughout our fleet. These versatile vehicles provide a premium travel experience, allowing you to embark on any journey without compromise.
36-seat coach
specification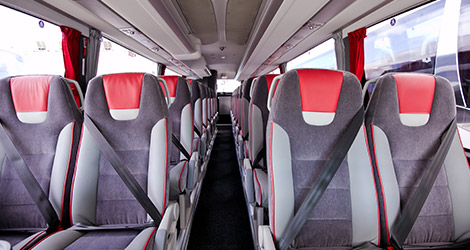 For your comfort:
Deluxe reclining seats with leather trim, additional padding and increased leg room
Seat back tables and magazine nets
Individual foot and arm rests
Toilet and washroom, complete with hand dryer
Climate control (central heating and air conditioning)
USB charging points for every seat
Multi-screen DVD system and radio/PA system
Kitchen and servery with hot and cold drinks facilities, including two fridges
Tinted windows with curtains
Maximum luggage capacity for the size of vehicle
A modern interior: luxurious Flotex carpets; large panoramic, tinted, double-glazed windows
Additional rear exit/entrance door
Remote pre-heater to warm the vehicle before you board
Kneeling device to lower the coach for easier boarding and alighting
Forward-facing camera that allows driver's view to be displayed on screens
Wi-Fi available on request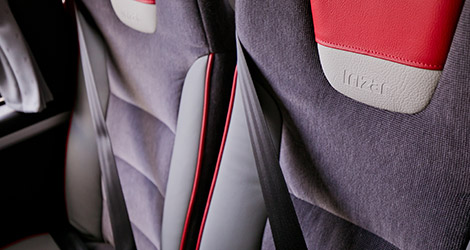 For your safety:
Hand sanitiser dispenser
Multiple brake systems, including engine breaking, ABS and ASR
Electronic stability program to help stabilise the vehicle in adverse conditions
ABES – autonomous emergency braking system*
Adaptive cruise control – automatically controls the vehicle's speed to maintain a safe distance*
GPS satellite navigation system
Modern construction to meet the latest safety standards
Three-point seat belts
Maintained to the highest standard every six weeks
Euro 6 compliant engines that meet the latest, most rigorous emissions standards
Fog maker engine fire suppression system*
Eight-camera CCTV system
*Available within 2019/20 vehicles onwards
Contact the coach hire professionals
Contact City Circle to discuss your coach hire options. Start planning your journey and receive a competitive quotation.
Contact City Circle
Contact City Circle and discuss your requirements with our team to shape your perfect journey.
Areas we cover for coach hire