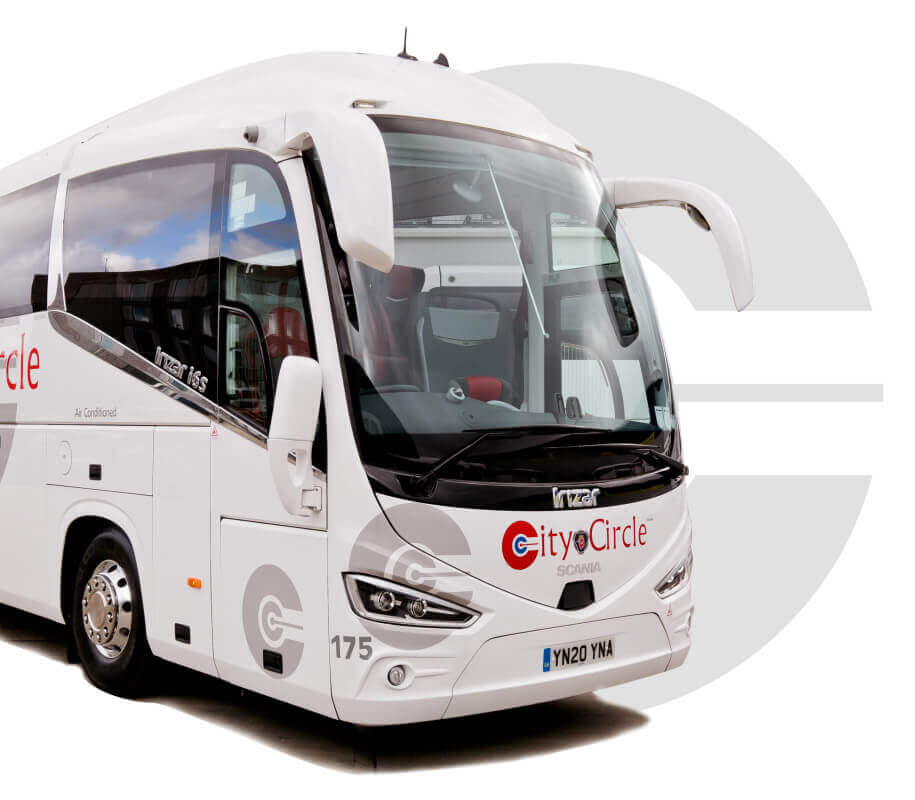 Luxury coach hire in Oxfordshire
Explore the grounds of Oxfordshire aboard quality coach travel in a class of its own. Drawing on over 20 years of transportation experience, our team provide a seamless five-star service for journeys of any type. Whether you wish to tour the extravagant grounds of Blenheim Palace or observe the nature and wildlife on offer at Oxfordshire's Cotswold Gardens, our fleet will collect and transport you within a journey of sophistication. Travel with City Circle to experience the difference.
Our state-of-the-art Oxfordshire coach fleet
Each of our quality coaches are fitted with the newest safety and comfort features, allowing you to travel in confidence. Maintained to the highest standard, our coaches undergo comprehensive examinations every six weeks, as well as thorough cleans before each collection, ensuring you board a coach of pristine condition. Focusing on the minor details, you can experience maximum comfort whilst relaxing in our plush recliners, partnered with additional leg room and premium features such as on-board refrigerators and USB charging ports.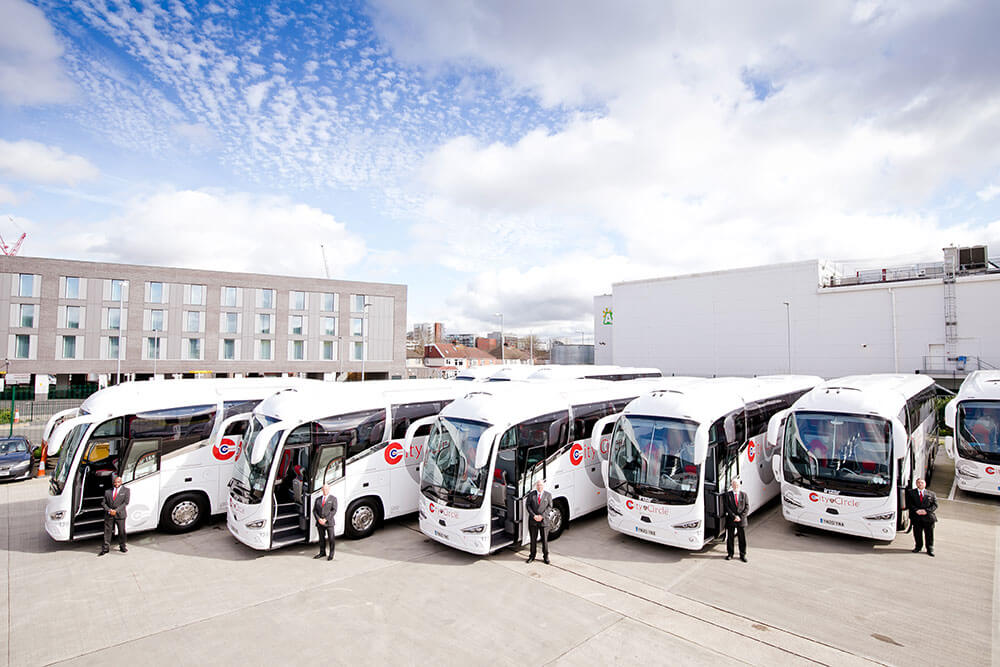 Experience the difference with professional coach hire services
Get in touch with our reservations team to arrange for your Oxfordshire journey of luxury.
Call 0208 561 2112 or email us at go@citycircleuk.com. Alternatively, fill out our contact form and a member of our reservations team will be in touch.
Your choice of coach hire
for Oxfordshire
Explore our fleet of Oxfordshire coaches
Why choose City Circle
for coach hire in Oxfordshire
Customer support
Our seamless five-star service ensures that you are supported by a single member of our reservations team throughout. This will ensure that your bespoke travel requirements are monitored by a member of the team that remains aware of your requests, down to the smallest detail. Our punctual and well-presented drivers will arrive for collection, providing you with a warm welcome before assisting you on-board and transporting you to your destination, utilising their unrivalled knowledge of the UK's roads and granting you with a journey of excellence.
Pristine presentation
Each coach within our state-of-the-art fleet undergoes a comprehensive internal and external clean within the purpose-built facilities at our branches, ensuring that they arrive for collection in pristine condition. On-board, we will have necessary resources stored to allow your driver to keep the coach immaculate throughout each leg of your journey.
UK-wide coverage
At City Circle, our fleet remains one of the largest in the UK. With branches in both London and Edinburgh, our coverage of the country remains unrivalled. Our team withhold and utilise their high-level knowledge and expertise of the UK's roads to provide each customer with the smoothest, most time-efficient journey, combining with our level of on-board safety and comfort and creating an outstanding travel experience.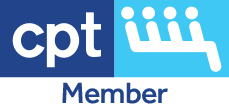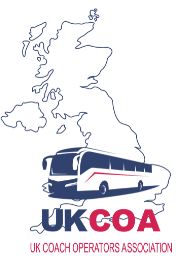 Contact City Circle
Contact our City Circle reservations team to arrange for your Oxfordshire journey of sophistication.
We will be happy to answer any questions you may have. Call us on 0208 561 2112 or email us at go@citycircleuk.com today.