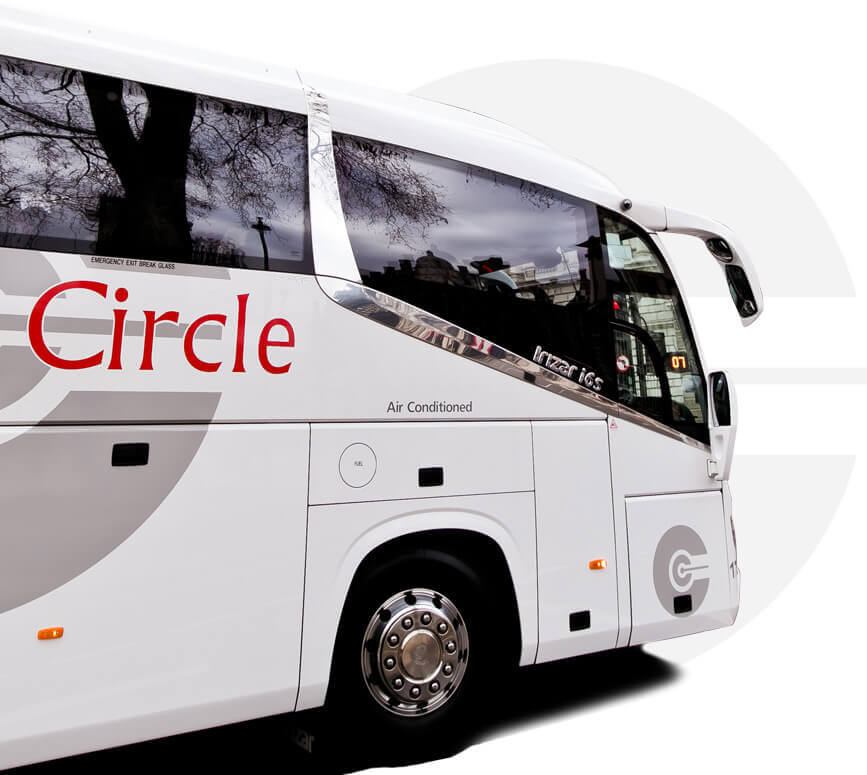 City Circle has more than two decades' experience providing a complete range of coach hire solutions, consistently delivering a personalised and reliable service. No matter the length of your journey, a seamless travel experience that provides peace of mind and excellent value for money is assured.
A dedicated team of professionals will understand your requirements so that every stage of your journey will be planned and delivered successfully.
A bespoke private hire service
Travel anywhere with our private coach hire service. Our team will make the booking process simple and streamlined, prioritising your travel experience and allowing you to enjoy a hassle-free journey.

City Circle's commitment to you: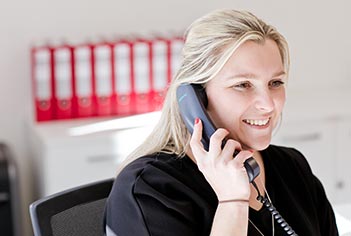 A convenient mode of transport
Private coach hire is the perfect option for group travel. Relax on board your exclusive coach, knowing that your personal itinerary will be accommodated every step of the way. Our reservations team can advise on routes, timings, visit durations and anything else that will help you make the most of your journey.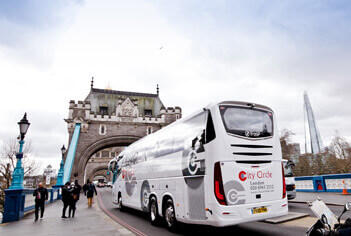 A cost-effective service
Coach hire is a cost-effective choice for groups of all sizes, providing a private vehicle and a bespoke service at an accessible price point. Our reservations team will ensure that your needs are met and will tailor your journey to your budget, making vehicle and route recommendations to suit your requirements.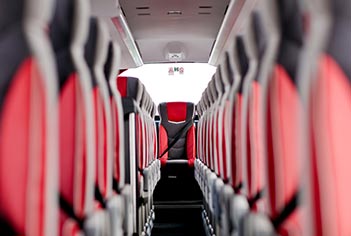 A comfortable experience
Our service is built around your comfort. The vehicles in our fleet have luxury interior specifications, with each one featuring deluxe reclining seats, increased legroom, climate control and USB charging points. Our 36- and 53-seat coaches also feature toilets and washrooms.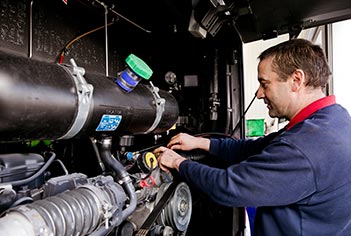 A safe journey
Passenger and vehicle safety are our key priorities. Our on-site engineers inspect our coaches every six weeks using the dedicated maintenance facilities at both our branches. We also regularly upgrade our fleet to ensure that we implement the latest safety and technological developments.
Contact the coach hire professionals
Contact City Circle to discuss private coach hire and start planning your journey.
Our high-specification fleet
Our state-of-the-art private hire coaches epitomise modern travel. We have high-specification vehicles of various capacities to accommodate your party, with consistent standards and luxurious interior specifications throughout our exclusive fleet. City Circle's on-board experience is best in class.
Contact City Circle
Contact City Circle and discuss your requirements with our team to shape your perfect journey.
Areas we cover for coach hire