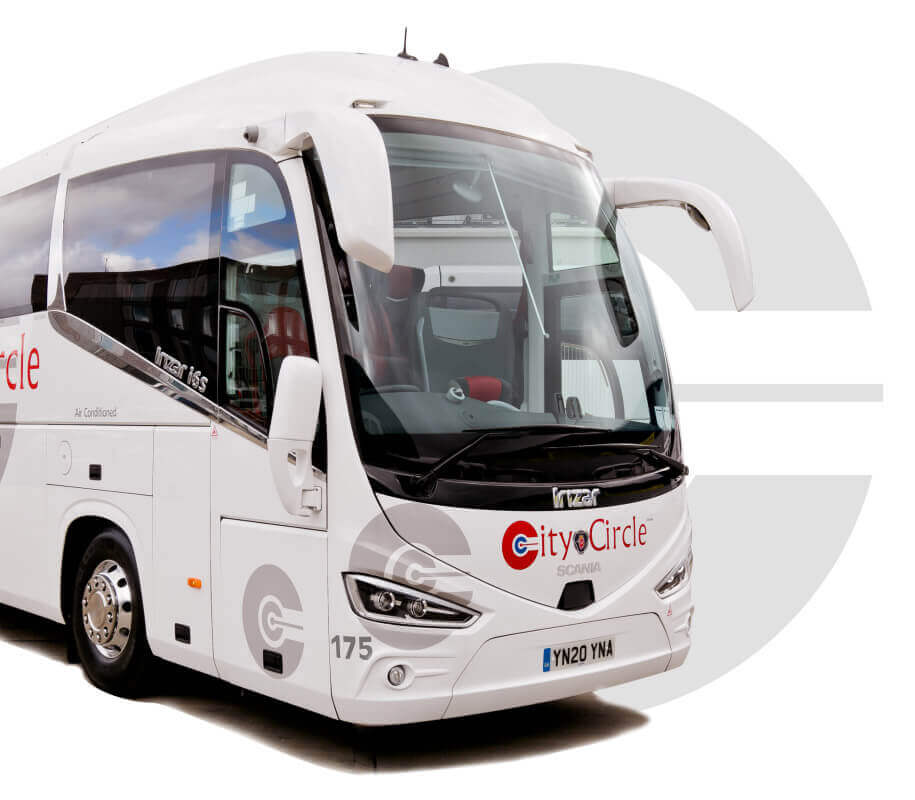 Safety is our top priority. As one of the largest coach companies in the UK, City Circle has the resources to implement the latest safety measures, investing considerable time and money into safeguarding our passengers. We stay up to date with technological developments in the industry and operate a fleet of reliable, high-specification vehicles. Continual year-on-year investment ensures that all our coaches are less than four years old and incorporate the latest safety features. Endorsement of our excellent safety record is recognised by achieving and maintaining the highest rating under the DVSA operator compliance risk score system.
Contact the coach hire professionals
Contact us to find out more about the safety measures we have in place. We will be happy to discuss our approach in further detail.
Setting rigorous safety standards
City Circle's commitment to safety extends to the inspection and maintenance of our vehicles. Our engineering teams in London and Edinburgh carry out rigorous inspections every six weeks and adhere to strict maintenance schedules, ensuring that each vehicle is operating safely and efficiently. We have dedicated maintenance facilities at both branches to facilitate this process.
Our vehicles sustain very little wear and tear due to our regular fleet upgrades. They are also inspected inside and out by their drivers on a daily basis, ensuring they are safe to undertake journeys and any issues are addressed at the earliest opportunity.
Contact City Circle
Contact City Circle and discuss your requirements with our team to shape your perfect journey.