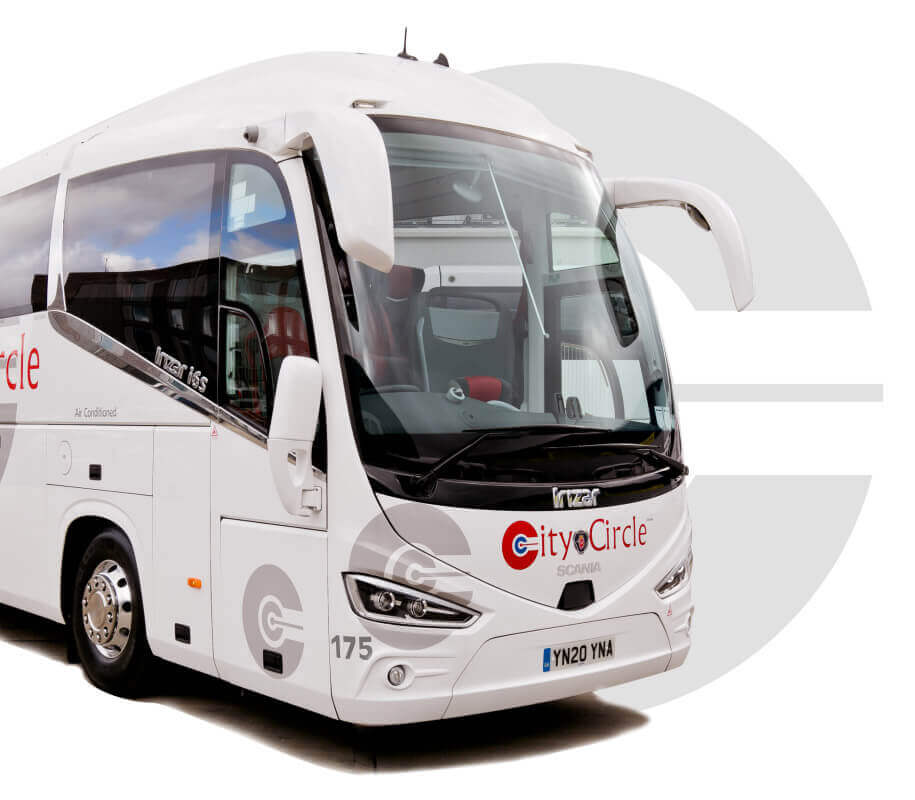 City Circle has always embraced the environmental benefits of coach travel. We actively invest in state-of-the-art vehicles and remain proactive in our approach to reducing emissions. This ensures that all our vehicles comply with the latest environmental policies and legislation. In 2016, we became one of the first UK coach companies to operate a fully Euro 6 compliant fleet, upholding strict emissions standards that weren't enforced until London's Ultra Low Emission Zone (ULEZ) was introduced three years later.
Contact the coach hire professionals
Contact us to find out more about the environmental measures we have introduced. We will be happy to discuss our approach in further detail.
Remaining proactive on
environmental issues
Coaches have always minimised pollution for group journeys, allowing large groups to travel directly to their destination with no unnecessary transfers or stopping points. People are increasingly aware of these benefits, with many corporate clients particularly keen to reduce their carbon footprints and protect the environment.
City Circle invests around £3.5 million per year into our fleet, ensuring that all our high-specification vehicles incorporate the latest emissions reduction technology and comply with the strictest environmental legislation.
Contact City Circle
Contact City Circle and discuss your requirements with our team to shape your perfect journey.