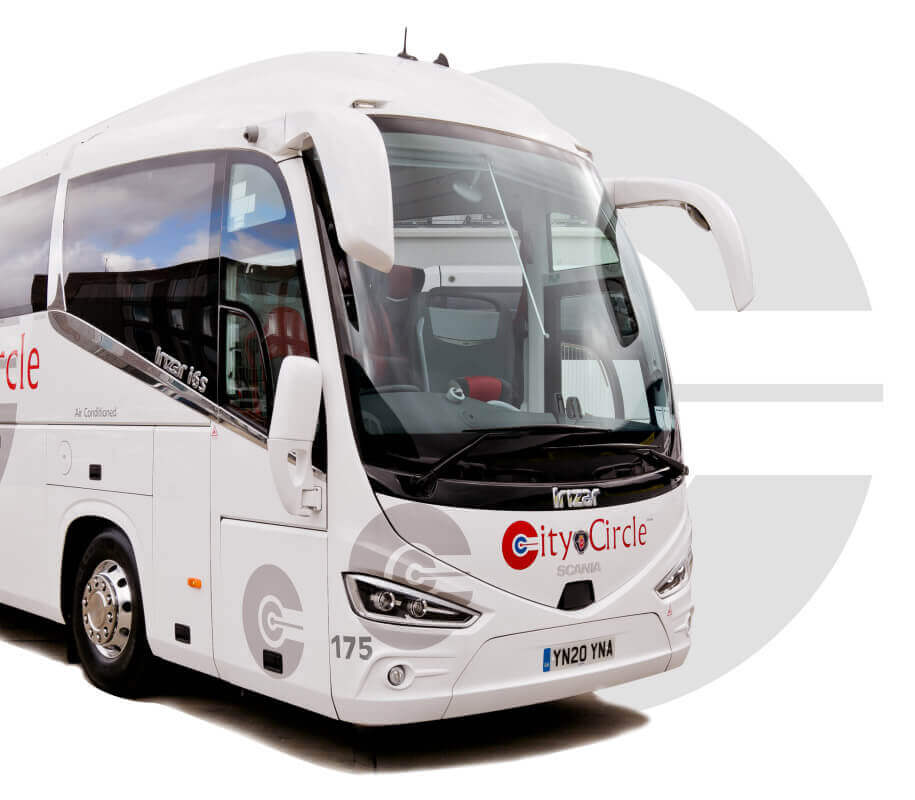 As Crawley's leading quality coach hire company, allow our seamless five-star service to remove the hassle from your Gatwick Airport transfer. Each coach within our state-of-the-art fleet is equipped to provide collection and transport to and from London Gatwick's north and south terminals, as well as tours of the sights that West Sussex has to offer whilst travelling to locations of the likes of Lingfield Park Racecourse.
With bases in both London and Edinburgh, the knowledge withheld by our drivers on the routes throughout the entirety of the UK is unparalleled. Whatever your choice of destination within the UK and Europe, you can guarantee that City Circle will provide you with the finest travel experience.
Our state-of-the-art Gatwick fleet
Each of our 27, 36 and 53-seater coaches are designed with your safety and comfort in mind, ensuring heightened relaxation for the entirety of your journey. Every six weeks, our state-of-the-art fleet is maintained to the highest standard. On-board, drivers are also supplied with the required equipment to keep the coach in pristine condition throughout the entirety of your Gatwick journey. With premium features installed for your comfort, from plush reclining seats, each with additional leg room, to on-board refrigerators and refreshments, you can relax within a sophisticated travel experience.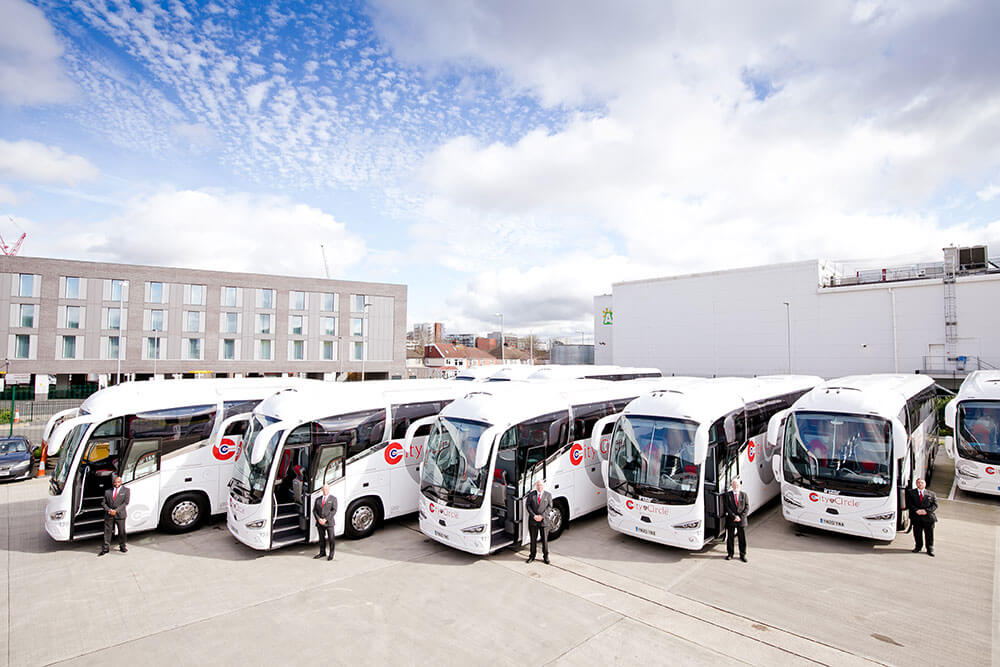 Experience the difference with professional coach hire services
To experience the difference for yourself, get in touch with our City Circle reservations team.
Arrange for your luxury Gatwick transfer by calling our reservations team on 0208 561 2112, emailing go@citycircleuk.com or filling out our contact form and we will get back to you.
Your choice of coach hire
for Gatwick
Explore our fleet of coaches
Why choose City Circle
for coach hire in Gatwick
High specification coaches
Our high specification coaches are constructed with the smallest detail in mind to provide the safest journey with superior comfort. USB charging ports and multi-screen DVD players are installed aboard each coach, as well as premium services such as on-board refrigerators, catering to passengers of all ages. We choose comfort over capacity at City Circle and so install plush reclining chairs with additional leg room within each of our 27, 36 and 53-seater coaches, bringing you a home from home feel whilst on the road.
Customer support
Throughout your entire transportation process, you will be supported by a single point of contact who will understand your transportation requirements down to the smallest detail, and can relay these to your assigned driver. This will allow all involved parties to remain rightly informed with each aspect of the journey ahead. Our pristine drivers will provide a seamless welcome service upon collection, before utilising the smoothest and most time-efficient routes to transport you to your destination safely within a journey of luxury.
UK-wide coverage
With City Circle branches withholding superior fleets in both London and Edinburgh, our drivers obtain unrivalled knowledge of national roads. This ensures that each driver is able to navigate their way throughout the UK utilising the most time-efficient and safest routes, supplying each passenger with a sophisticated travel experience.