It's time to travel in comfort
Call 0208 561 2112 to discuss your journey
Choosing coach hire in Chelsea makes travelling in luxury simple, even as a large group. City Circle are one of the largest coach companies in the UK, with the resources to handle journeys of all sizes. Our professional coach hire services cover the UK and Europe, allowing customers to set off from Chelsea and reach their destination with ease. The outstanding customer service and exceptional on-board experience we provide ensure that we are in a league of our own when it comes to coach hire in Chelsea. Your journey will be tailored to your requirements and fulfilled by a friendly, knowledgeable driver. To start planning your journey, call 0208 561 2112 to discuss your travel requirements with the coach hire professionals at our London branch.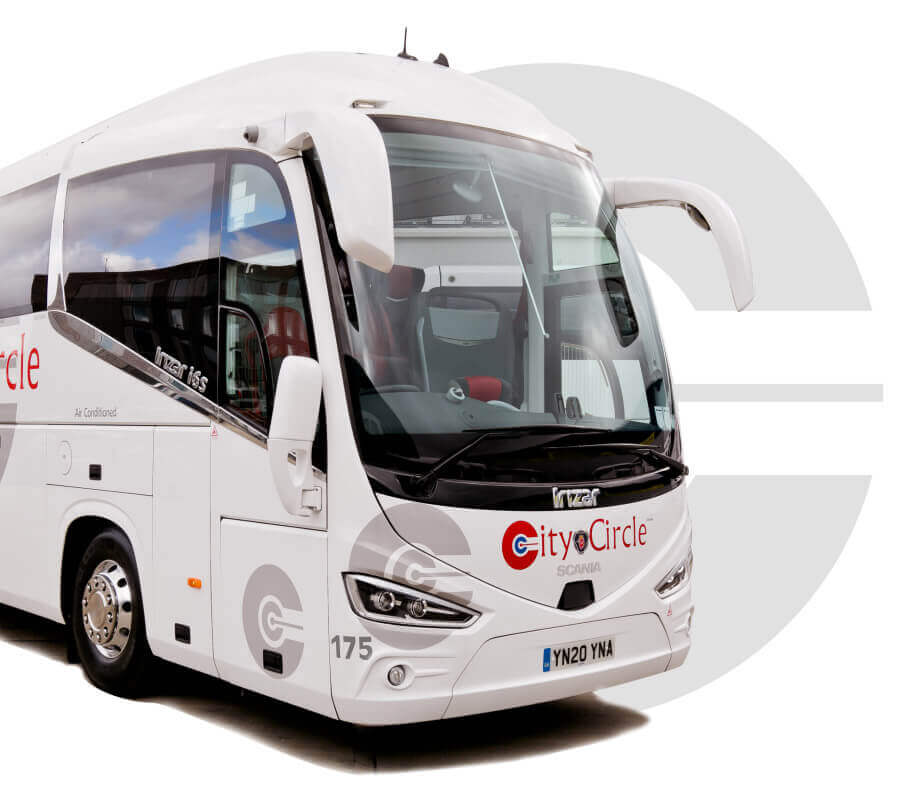 Luxury coach hire in Chelsea
Travelling by coach can often be an uncomfortable experience, with a lack of legroom and limited facilities. If you're looking to travel in style and comfort, then you may think that coach hire is not the best option. Coach companies often don't have the same level of service as other forms of transport, such as trains or planes. However, City Circle is in a league of our own. Our coach hire in Chelsea is the perfect way to travel in comfort and style. Our luxurious coaches come with plenty of legroom and all the latest amenities, ensuring that your journey will be relaxing and enjoyable. We also have a wealth of experience in providing coach hire for special occasions and corporate events, so you can rest assured that your needs will be expertly catered for.
Executive coach hire in Chelsea
It can be difficult to find a reliable and professional executive coach hire service that can accommodate your needs. Not only is it hard to find a good coach hire service, but it's also difficult to know if they will be able to meet your specific needs. Will they have enough coaches for all your passengers? Will they be on time? What about the quality of the vehicles and the comfort of the passengers? We are a corporate coach travel provider with more than two decades' experience in the industry. We understand what businesses need when it comes to executive coach hire in Chelsea, and we are confident that we can meet all your requirements. Our team are highly flexible and can adapt to any situation. Plus, we can accommodate special requests from our clients such as branded vehicles if desired.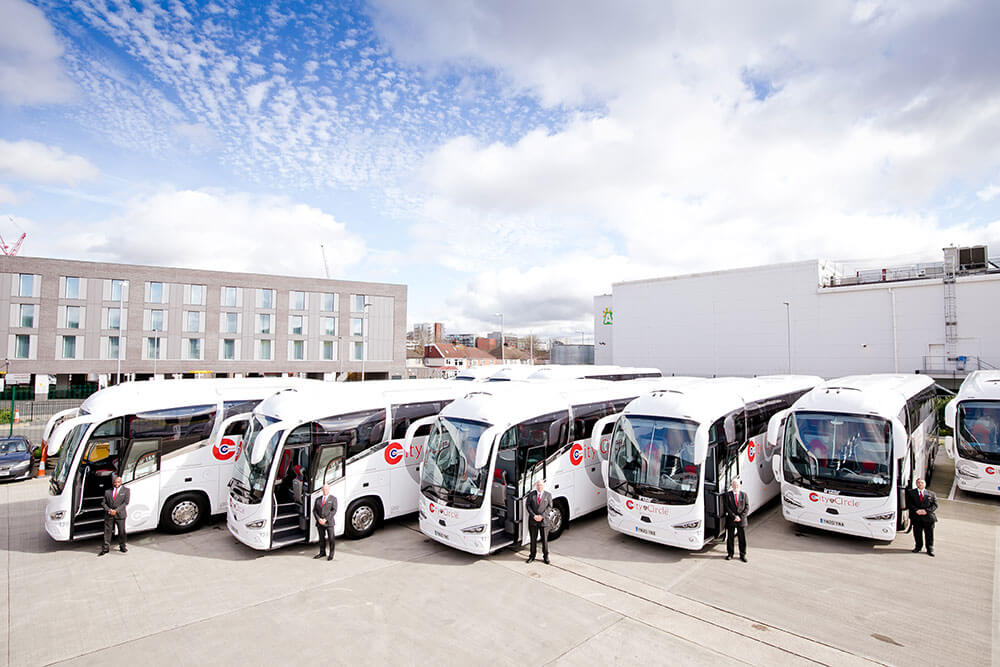 Convenient coach hire booking in Chelsea
If you're looking for the best coach hire in Chelsea, look no further than our team. We'll provide an accurate quote and start planning your journey today!
Our high-specification coach hire fleet in Chelsea
When travelling in a group, it's important to have a comfortable and safe experience. Group travel can be difficult to manage, especially when trying to find something that meets everyone's needs. Not only do you have to worry about finding an affordable option, but also making sure that the journey is comfortable and safe for everyone involved. Our high-specification coach hire fleet offers the perfect solution for your next group outing. With reclining seats, air conditioning, and plenty of legroom, our coaches are designed with your comfort in mind. Plus, our modern fleet is updated regularly with the latest safety features so you can relax and enjoy your journey.
Private coach hire in Chelsea
If you're looking for a comfortable and convenient way to travel to your destination, then coach hire in Chelsea is the perfect choice. However, with so many different providers offering their services, it can be difficult to know which company offers the best value for money. Our high-specification fleet of coaches offers customers in Chelsea an unrivalled experience when travelling. From our knowledgeable team who will plan your route according to your requirements, to our comfortable and spacious coaches, we guarantee that you'll be satisfied with our service.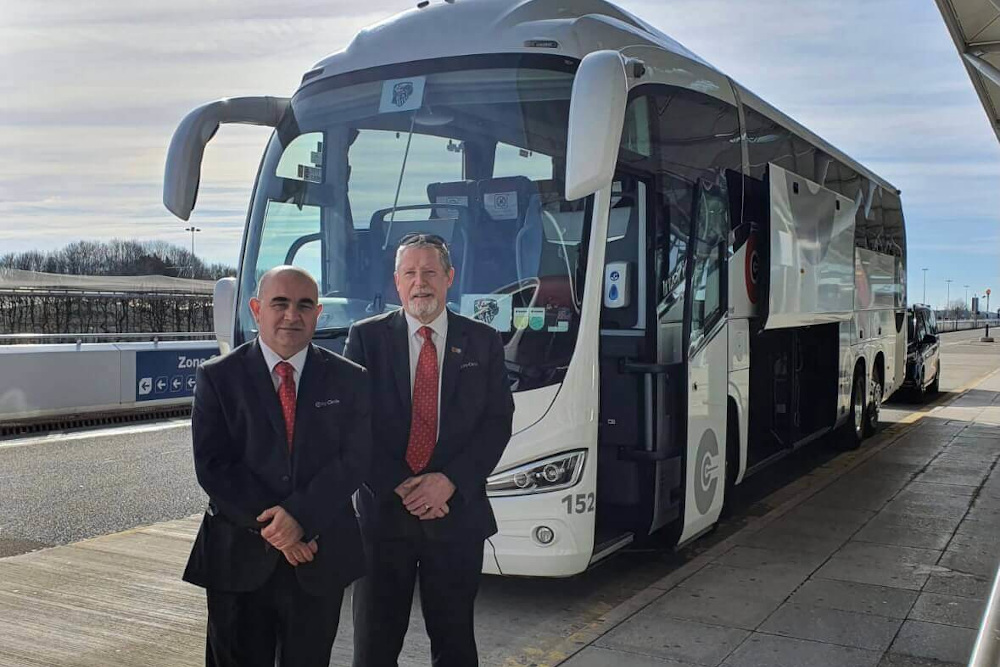 Why choose us as your
coach hire company in Chelsea?
Fleet investment
Our fleet of coaches are fitted with the latest in comfort and technology features. You'll enjoy a spacious interior, reclining seats, air conditioning, and more. We want to ensure that your journey is as enjoyable as possible, from start to finish.
A five-star service
A five-star service is the answer. Our team have years of experience in coach hire, and we'll work with you to create a journey that meets your exact requirements. We're proud to offer a personalised service that takes into account your needs and budget.
Professional maintenance
Our professional maintenance services keep our fleet running like new. We have a rigorous inspection schedule that includes complete vehicle diagnostics and any required repairs. Plus, our team are always available to address any issues they find.
Customer support
With our customer support, you'll have a single point of contact who will help you every step of the way. From booking your trip to making any changes or cancellations, we're always here for you. You'll never have to wait long for a response, and our agents are always available.
Pristine presentation
Our staff make sure that all our coaches are in immaculate condition, inside and out. The attention to detail that we're known for, combined with the on-board cleaning equipment we provide, ensure cleanliness throughout every journey.
UK-wide coverage
We've got one of the largest fleets in the UK, so we can cover any journey throughout the country with ease. Plus, our excellent UK-wide coverage also extends to Europe. So, no matter where you're travelling, we can help make your journey easier.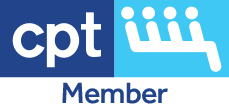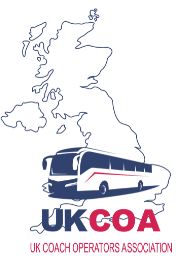 Contact City Circle
City Circle offers the most reliable coach hire in Chelsea. With a team of experienced professionals, we have worked extensively throughout this area and can be reached at 0208 561 2112 or via email go@citycircleuk.com for any questions you may have about your journey.