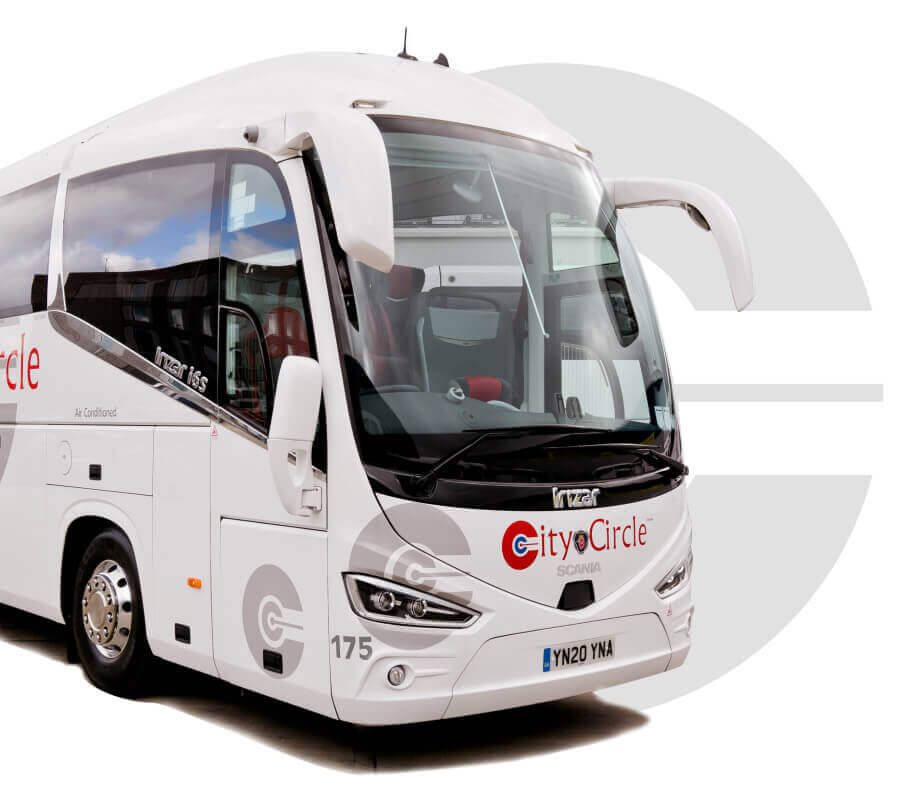 Luxury coach hire in Middlesex
Explore the sights of Middlesex whilst experiencing luxury travel. Here at City Circle, we take pride in our seamless five-star service. Drawing on two decades' experience in transporting groups of any size throughout the UK and Europe, we have the unrivalled knowledge and experience to provide each customer with a bespoke journey of sophistication. Whether you are keen to tour the sights of Middlesex, from Wembley Stadium to Kew Gardens, or are seeking means of luxury corporate travel or airport transfers, our unparalleled coverage of the UK will provide you with the smoothest journey experience.
Our state-of-the-art Middlesex coach fleet
Here at City Circle, we focus on comfort over capacity for passengers of all ages. Those of youngest on-board can be entertained by our multi-screen DVD system whist the adults unwind in plush reclining chairs, each accompanied with additional leg room. Our 27, 36 and 53-seater coaches are maintained to the ultimate standard every six weeks and thoroughly cleaned before every journey by the high-quality facilities at our London and Edinburgh branches, ensuring that they arrive for collection in pristine condition and meeting all of your bespoke transportation requirements.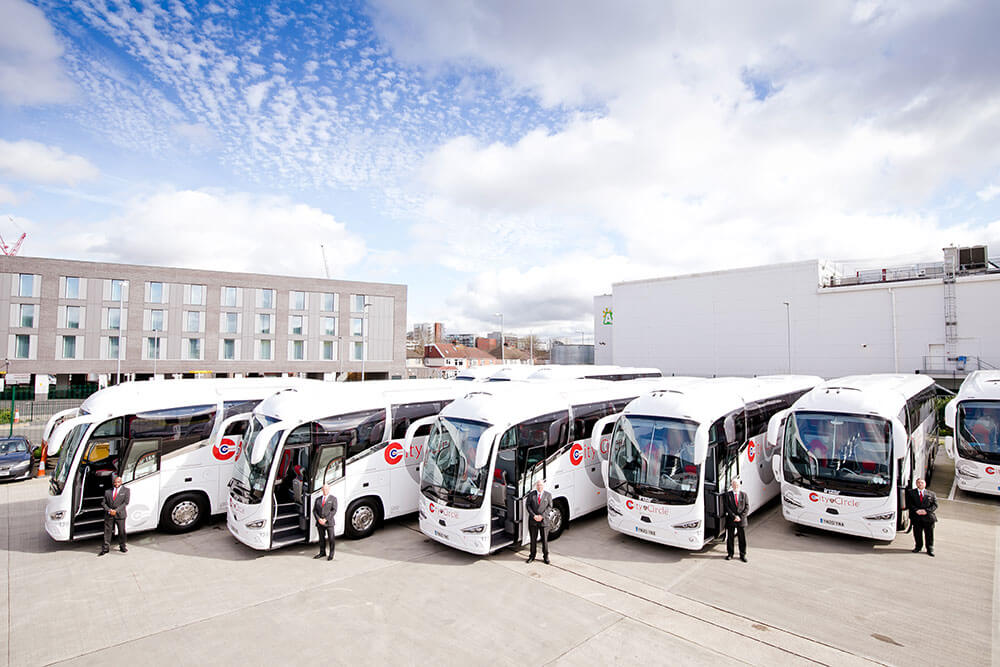 Experience the difference with professional coach hire services
Contact our City Circle reservations team to arrange for your Middlesex journey of luxury or for any additional enquiries about our coach hire services.
Call 0208 561 2112, email go@citycircleuk.com or fill out our contact form.
Your choice of coach hire
for Middlesex
Explore our fleet of Middlesex coaches
Why choose City Circle
for coach hire in Middlesex
UK-wide coverage
At City Circle, we withhold one of the largest state-of-the-art fleets in the UK, with branches in both London and Edinburgh. This provides our team with unparalleled coverage throughout the UK and expert knowledge on the best routes for any journey length.
Pristine presentation
We utilise top-of-the-range facilities within each of our branches to thoroughly clean our coaches, internally and externally, before each journey. On-board, our vehicles also hold the necessary equipment to ensure that the coaches remain in pristine condition throughout the entirety of your Middlesex journey, no matter the group size or length of your travels.
Our seamless five-star service
You will be supported by a single point of contact from the very beginning of our process, ensuring that you are only ever dealing with one member of the reservations team who remains aware of your precise travel requirements. Our punctual drivers will arrive for collection before transporting you to your desired location, utilising their unparalleled knowledge of the roads throughout the UK whilst you relax on-board a journey of sophistication.