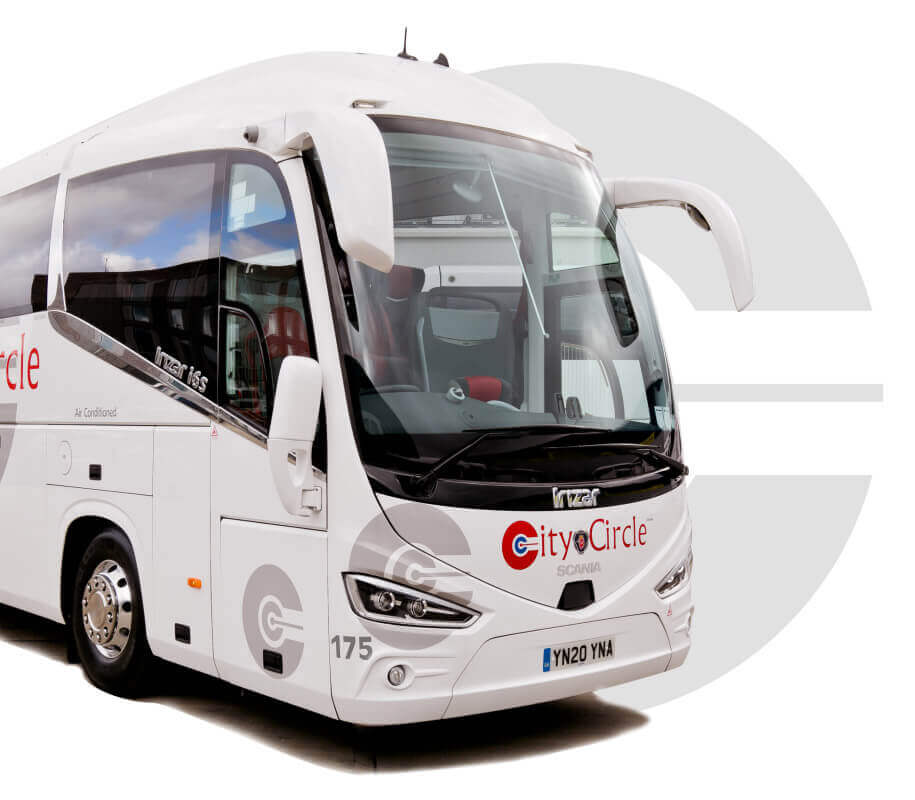 Luxury coach hire in Dunfermline
Are you looking for a luxurious coach hire experience? Our company provides an elite level of service that is unmatched by other coach companies. We have years of experience in the industry, and we know how to make your journey as smooth and comfortable as possible. You can trust us to handle all the details so that you can relax and enjoy your travel experience. Our coaches are state-of-the-art and come equipped with all the amenities you need for a relaxing journey. Plus, our drivers are knowledgeable and experienced, so you can rest assured that you'll arrive at your destination safely and on time. We want to give you the best possible travel experience, so book with us today!
Executive coach hire in Dunfermline
Are you looking for a professional and comfortable way to transport your team to an upcoming event? The executive coach hire in Dunfermline we provide is the perfect solution for businesses of all sizes. We have more than two decades' experience in this field, so you can rely on us to meet all your requirements. Our coaches are spacious and comfortable, ensuring that your team travels in style and comfort. We also have a wide range of services available, so we can adapt to your specific needs. Plus, our team are highly flexible and will work with you to ensure that your journey goes smoothly. Contact us today to learn more about our executive coach hire in Dunfermline!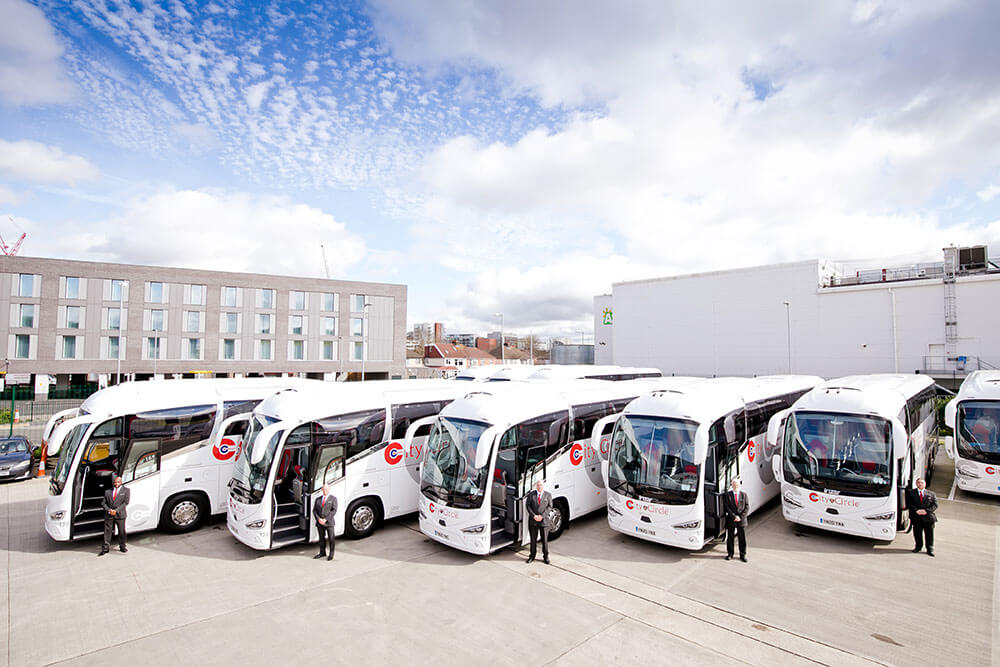 Convenient coach hire booking in Dunfermline
Get the best deal for your coach hire requirements in Dunfermline with our experienced team. Receive a competitive quote and let us take care of all the travels plans today! Simply call 0131 333 2700 or complete our contact form.
Our high-specification coach hire fleet in Dunfermline
Planning a coach journey in Dunfermline? Our high-specification fleet of coaches will give you a luxury travel experience. You'll be comfortable and safe with air conditioning, reclining seats, and extra legroom. We also update our fleet regularly so that you always have a modern coach to travel in. Let City Circle take the hassle out of your coach journey planning. With our years of experience in the industry, we know how to get you where you need to go without any fuss. Relax and enjoy the ride – we've got everything under control.
Private coach hire in Dunfermline
Looking for a comfortable and convenient way to travel? Dunfermline is a beautiful town with plenty to see and do. Why not take in the sights and sounds from the comfort of our private coach hire service? Our team will plan your route according to your requirements, so you can make the most of your time in this wonderful location. You'll enjoy an unrivalled travel experience when you choose our private coach hire service in Dunfermline. We guarantee that you'll be taken directly to your destination without any fuss or inconvenience.
Why choose us as your
coach hire company in Dunfermline?
Fleet investment
Our investment in new coaches means that our customers don't have to put up with the hassles of travelling by bus. We provide a luxurious experience that is comfortable and safe. With our fleet of new coaches, we are able to offer an unrivalled service that makes travelling easy and convenient. You won't find a better deal on coach hire in Dunfermline.
A five-star service
A five-star service is what you can expect when travelling with us. We take care of everything, from tailoring the journey to your exact requirements, to ensuring that you have a comfortable and enjoyable experience. Our extensive experience means that we know exactly what goes into making a great coach trip – and we're always happy to go the extra mile for our clients.
Professional maintenance
Our professional maintenance services will make sure your coaches are always in top condition. We have a rigorous inspection process that is completed every six weeks on all of our vehicles. This ensures that any required maintenance is taken care of in a timely manner so you can have complete confidence in your coach's performance.
Customer support
With our customer support service, you'll have a single point of contact for all your travel needs. You'll always know who to speak to, and we'll be there when you need us. We want you to enjoy your trip without any stress or hassle.
Pristine presentation
Our attention to detail is one of the things that sets us apart from the competition. We make sure our coaches are clean inside and out, and we provide on-board cleaning equipment so that every journey is as clean as possible.
UK-wide coverage
Travelling with us is the perfect way to see the UK and Europe. Our coaches are comfortable and our coverage is excellent, so you can rely on us no matter where your journey takes you.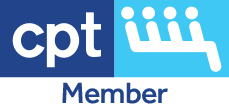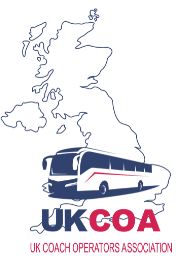 Contact City Circle
Our team of coach hire professionals have extensive experience delivering private and corporate customers in the Dunfermline area. Let us help you plan your journey – get started by calling 0131 333 2700 or sending an email to edi@citycircleuk.com today!