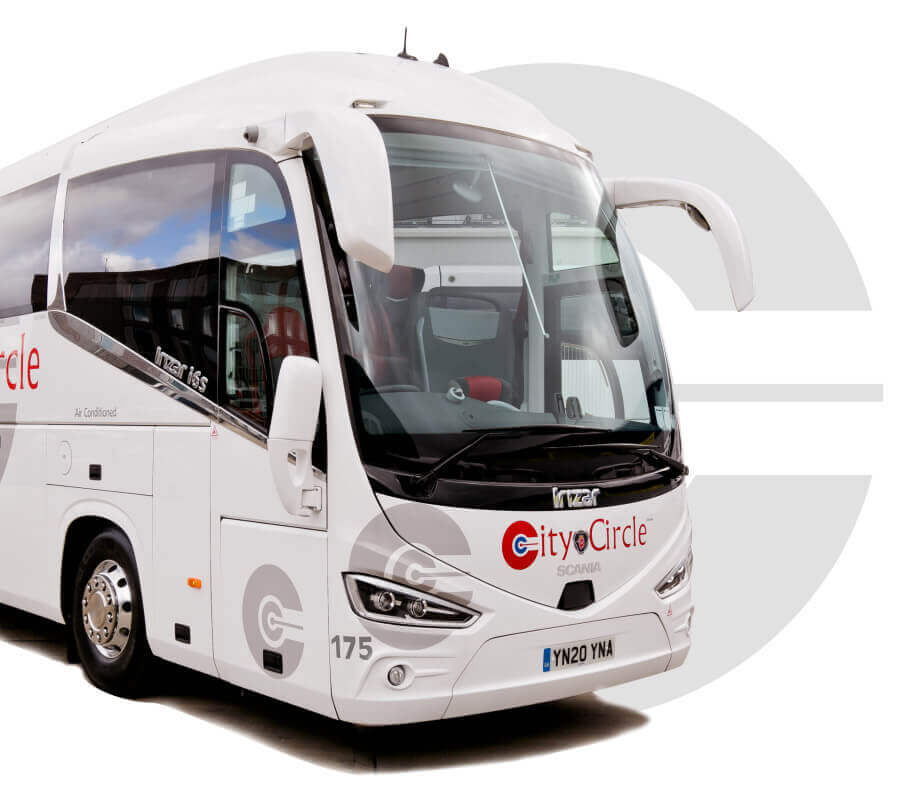 Luxury coach hire in Sussex
Explore the sights of Sussex aboard our state-of-the-art coaches. From corporate travel to airport transfers, our 27, 36 and 53-seater coaches cater for it all. With over two decades of experience, our knowledgeable team are experts in creating a luxurious travel experience fit for all individual journey requirements. Relax aboard our pristine coaches whilst our expert drivers utilise their unparalleled expertise to smoothly transport you to your desired location, from the green gardens and on-site museum at Fishbourne Roman Palace, to Sussex's Arundel Castle. No matter your location, travel with City Circle for the finest journey experience.
Our state-of-the-art Sussex coach fleet
With one of the UK's largest quality fleets, we withhold state-of-the-art coaches at two of the country. In both London and Edinburgh, each coach is equipped with the newest safety features including multiple brake systems and an electronic stabilisation program. Maintained to the highest standard, each vehicle undergoes thorough safety inspections every six weeks. Before each journey, our team provide our coaches with an intensive clean, both internally and externally, within our purpose-built facilities at each depot, ensuring that they arrive for collection in pristine condition. We cater for passengers of all ages with our on-bard features. With multi-screen DVD systems for those of a younger age, through to plush recliners accompanied with additional leg room and on-board refrigerators, allowing the adults to feel at home whilst on the road.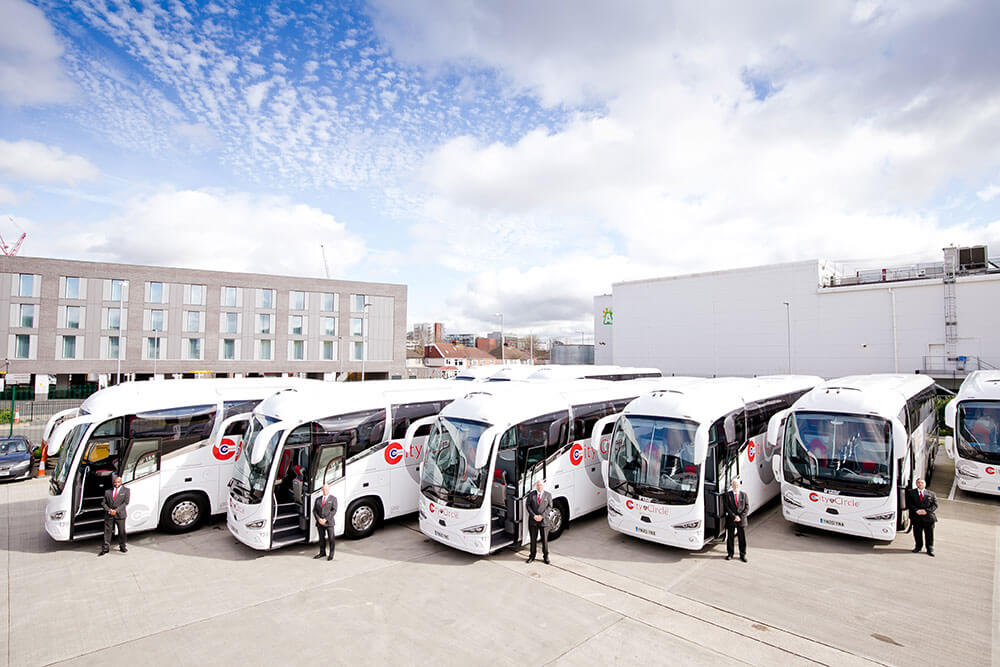 Experience the difference with professional coach hire services
Contact our reservations team to arrange for your Sussex journey of luxury.
You can call us on 0208 561 2112, email us at go@citycircleuk.com or fill out our contact form where a member of our team will get back to you.
Your choice of coach hire
for Sussex
Explore our fleet of Sussex coaches
Why choose City Circle
for coach hire in Sussex
Our state-of-the-art Fleet
All of our quality coaches are built with your comfort in mind. We focus on the smallest detail to ensure that every passenger experiences a journey aboard luxury. Each fully carpeted vehicle is accompanied by a range of premium features, such as plush reclining seating, additional leg room and USB charging ports. Seating up to 53 passengers at any one time, our coaches remove the requirement for 10 cars on the road per journey and being built to conform with Euro 6 regulations means that the fumes released from our coaches remains cleaner than those you would inhale on Oxford Street.
Five-star service
Our seamless five-star service runs throughout our quality coach hire process. You will be supported by a single point of contact who will provide you with consistency as well as reassurance that your travel requirements are met throughout. They will work with your assigned driver to create the smoothest, most time-efficient route for your sophisticated journey experience throughout Sussex, allowing you to relax on-board our premium coaches and enjoy your journey.
Pristine presentation
Our coaches undergo thorough internal and external cleanses before each journey within our purpose-built cleaning facilities at both of our depots, ensuring they arrive for your collection in pristine condition. Equipment is also stored on-board each of our 27, 36 and 53-seater coaches, allowing your driver to keep your sophisticated travel experience impeccable throughout.