A five-star coach travel experience
Call 0208 561 2112 to discuss your journey
If you're looking for professional coach hire in Croydon, you can rely on City Circle. We are one of the largest coach companies in the UK, with the skills and resources to carry out journeys of all sizes in the UK and Europe. Our luxury coach hire services in Croydon will be tailored to your precise requirements, ensuring that every detail of your journey has been considered by our team.
We've worked throughout Croydon, transporting customers directly to their destinations in style. Whether you live in Thornton heath, Beddington, or South Norwood, our team of coach hire professionals will be ready to help you find the best possible route from a to b. Call our London branch on 0208 561 2112 to tell us about your travel plans and receive a competitive quote.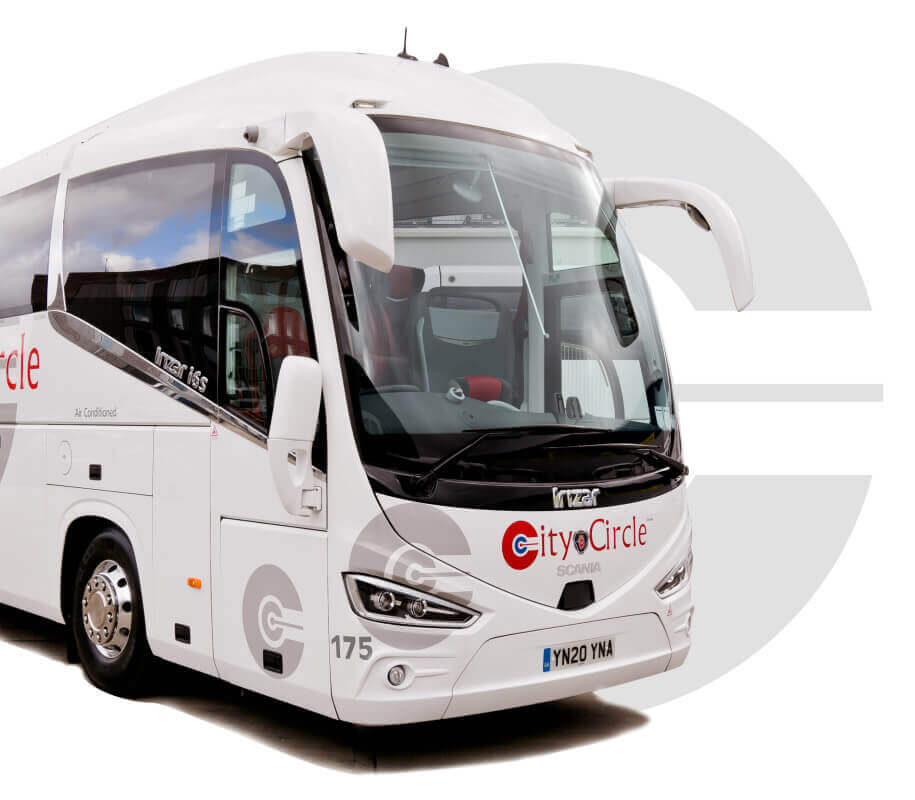 Luxury coach hire in Croydon
Our coach hire services in Croydon are a cut above the competition, combining state-of-the-art vehicles, knowledgeable drivers, and outstanding customer service to provide a truly luxurious experience. We've worked extensively throughout Croydon, allowing local residents to embark on journeys of all sizes in the UK and Europe. We'll ensure that your journey is planned and managed seamlessly from the moment you contact our team to discuss your requirements. You can rest assured that your luxury coach travel experience will be tailored to your precise requirements, ensuring that every aspect of your journey is accounted for.
Executive coach hire in Croydon
Businesses of all sizes and in all sectors, can turn to us for executive coach hire in Croydon. We've transported corporate clients to their destinations for more than two decades, delivering the best in comfort and style whilst out on the road. Whether you're heading to a corporate hospitality event, conference, or networking opportunity, you'll enjoy an on-board experience that is unrivalled by other coach companies. Our team are highly adaptable, drawing on their expertise to ensure that all your requirements are met. This includes special requests such as providing branded vehicles so that businesses can promote themselves whilst travelling. Our corporate clients highly recommend our private hire services because of our flexibility and unwavering professionalism.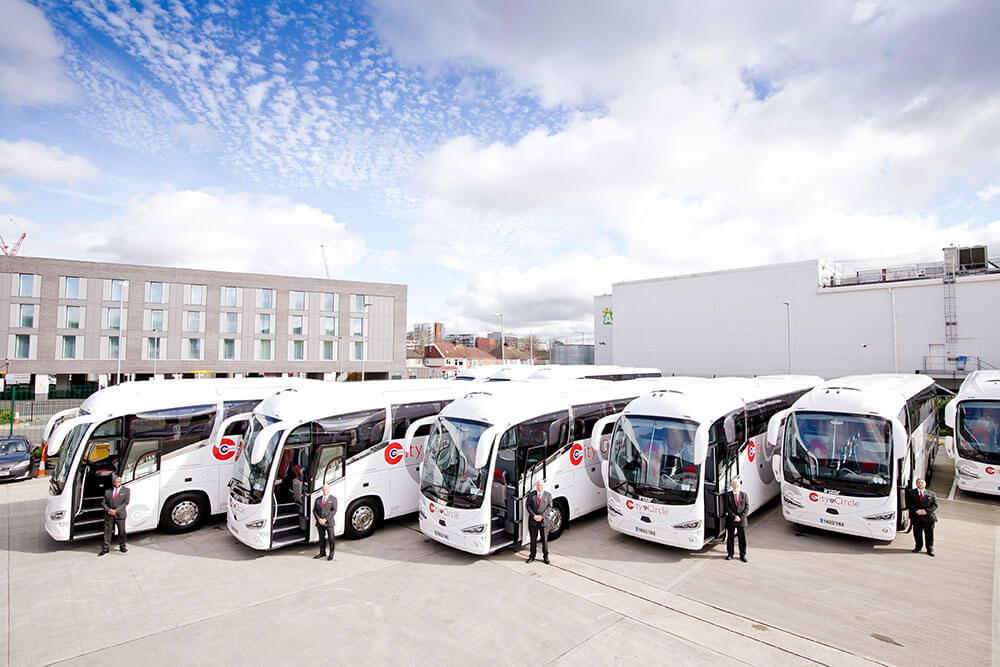 Convenient coach hire booking in Croydon
Our professional team is ready to meet all your requirements for coach hire in Croydon. Plan your journey with us and receive a competitive quotation.
Our high-specification coach hire fleet
Enjoy a luxurious experience when you travel on one of our state-of-the-art coaches available to hire in Croydon. We prioritise the comfort of our passengers, designing each vehicle's interior with their on-board experience in the forefront of our minds. As a result, all our coaches benefit from air conditioning, additional legroom, and reclining leather seats so that they can accommodate their passenger numbers in style. When you use our fleet for your coach hire in Croydon, you'll be supplied with a modern and spacious private coach that is equipped with the latest safety and comfort features.
Private coach hire in Croydon
Private coach hire is a convenient travel option that is perfectly suited to a range of special occasions, from travelling to a sports function through to embarking on a school trip. Travelling directly to your destination with no stops or transfers will allow you to relax and fully enjoy your journey, safe in the knowledge that your route has been planned out by our knowledgeable team. No matter your destination, when you set off from Croydon you'll receive a seamless travel experience which has been tailored to your requirements and itinerary. When you choose City Circle for your private coach hire in Croydon, you'll benefit from the wealth of experience we've built up within our team, as well as the exceptional quality of our fleet.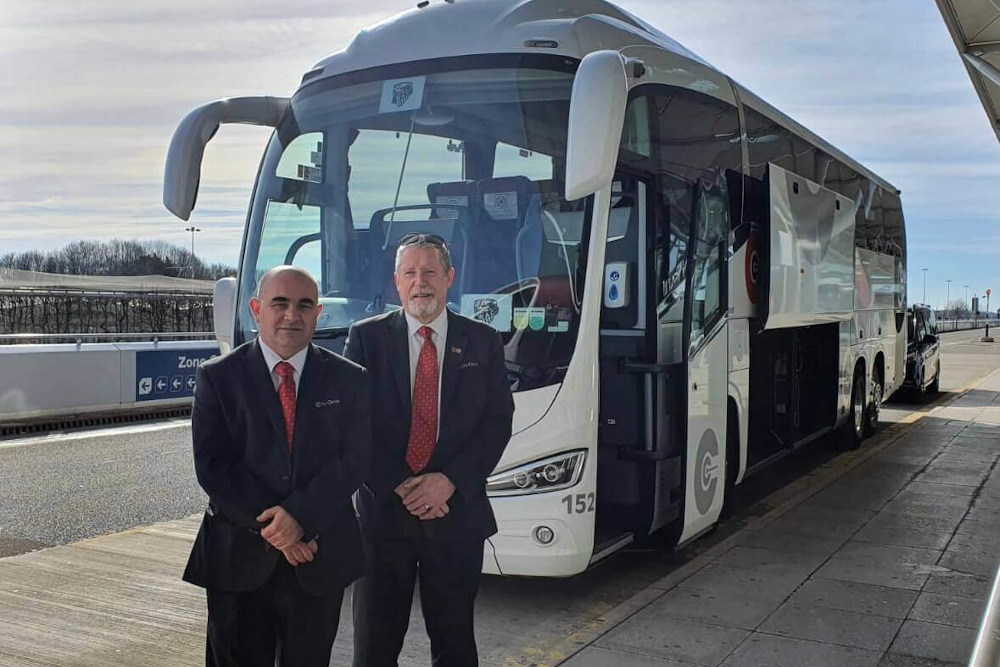 Why choose us as your
coach hire company in Croydon?
Fleet investment
Our coaches have been selected to provide the best possible on-board experience for our customers in Croydon. By continually investing in our fleet, we ensure that every vehicle benefits from the latest safety, comfort, and technological features.
A five-star service
The level of service we provide is unrivalled. You'll receive a highly personal service, where every aspect of your journey has been tailored to your requirements. With more than two decades' experience, we understand how to exceed your expectations.
Professional maintenance
Rigorous maintenance is the key to reliable coach travel, ensuring that every vehicle is safe to operate and is running efficiently. All our coaches receive a detailed inspection every six weeks to identify and address potential issues before they can cause disruption.
Customer support
Your dedicated point of contact will keep you up to date throughout the coach hire process, ensuring you always know who to contact when you have a question about your journey. We pride ourselves on the seamless travel experience we provide.
Pristine presentation
The cleanliness of our coaches is a hallmark of our reputation for luxury coach travel. Our staff ensure that the interior and exterior of our vehicles are kept in top condition throughout every journey, guaranteeing that you receive the travel experience you deserve.
UK-wide coverage
Our fleet is one of the largest in the UK, allowing customers in Croydon to have complete confidence in our resources. Our knowledgeable drivers are prepared for journeys of all sizes throughout the UK and Europe, so place your journey in expert hands.
Coach hire accreditations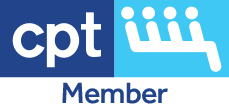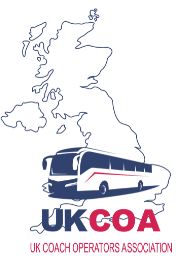 Contact City Circle
Private and corporate customers can rely on us for luxury coach hire in Croydon – we have a detailed understanding of the local area. Call 0208 561 2112 or email go@citycircleuk.com to discuss your requirements with our professional team and start planning your journey.