Coach driver vacancies in London and Edinburgh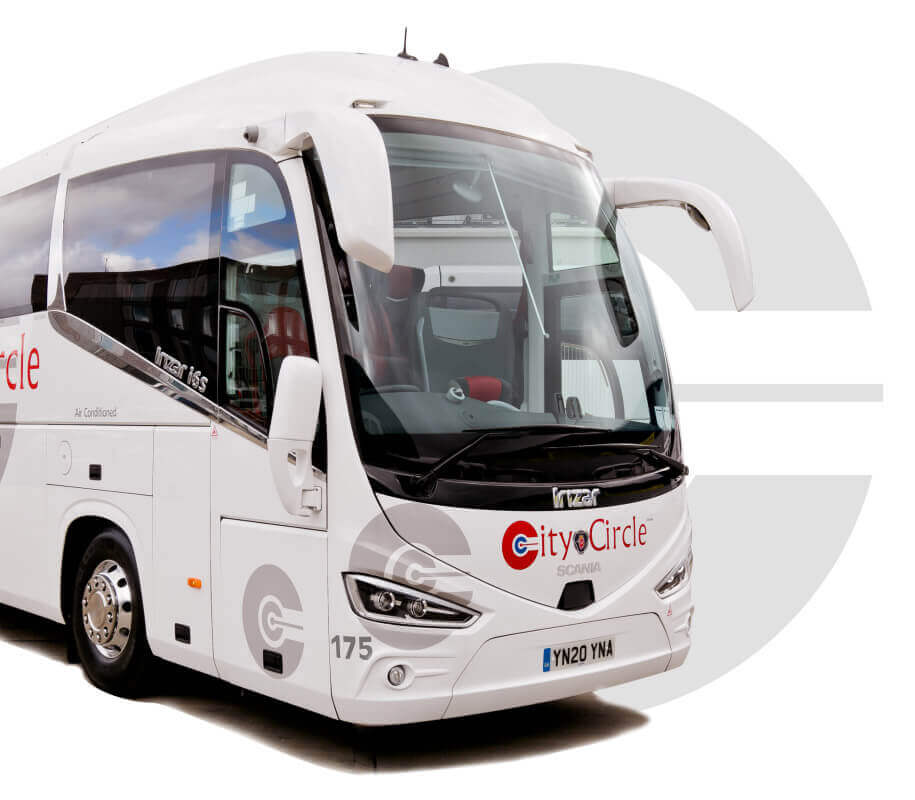 City Circle often has available career opportunities for coach drivers at our London and Edinburgh branches. Our drivers work as part of a committed and professional team, representing a well-established name in the UK coach travel industry. If you work for us, you will be driving state-of-the-art coaches that incorporate the latest technological developments and providing quality travel services for a wide range of prestigious incoming tour operators as well as high profile corporate clients.
Why work for City Circle?
We understand the demands that are placed on coach drivers and will ensure that you have all the resources you need to excel in your role; together we can deliver on the promises we have made to our clients.
Guaranteed hours all year round
28 days paid holiday
Annual salary review
AE pension scheme membership
Free on-site parking
All our coaches are less than four years old, providing excellent driving conditions.
Both our London and Edinburgh branches have designated drivers' areas where you can relax between jobs or unwind before going home
Our coaches are maintained to the highest standard every six weeks, ensuring they are highly reliable and are kept in optimum condition
We are an approved Certificate of Professional Competence (CPC) training centre  and will ensure ongoing professional development is available to you in your role
We can help you find accommodation by putting you in contact with local landlords
Salaries

London – £32,400.00
Edinburgh – £30,096.00
We expect our drivers to provide a five-star travel experience for our passengers, making sure that they are safe and comfortable while on board. You will be the face of our company and will represent us during each journey.
Enquire about our current vacancies
If you are an experienced driver who is looking for a new opportunity, get in touch to discuss a role with City Circle.
Contact City Circle
Please email recruitment@citycircleuk.com to ask any questions about our current coach driver vacancies in London and Edinburgh.