City Circle is one of the UK's largest privately-owned coach companies, maintaining an extensive fleet of modern, high-specification vehicles. As a result, we often have coach driver vacancies within our London and Edinburgh branches. Joining the City Circle team gives you the opportunity to work at the highest level within the UK coach travel industry, driving the latest and best coaches for a wide range of clients, including those involved with major events such as the Olympics and Champions League.
We understand the demands that are placed on coach drivers, particularly during longer journeys, and we ensure that you have all the resources you need to thrive within your role, providing the best possible coaches and support: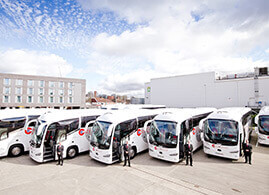 All our coaches are less than three years old and are fitted with the latest comfort, safety, and environmentally-conscious features.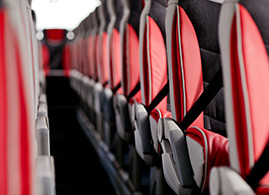 Each coach has a top-of-the-range interior specification that has been designed to provide the best possible passenger experience, and to make journeys as hassle free as possible for the driver.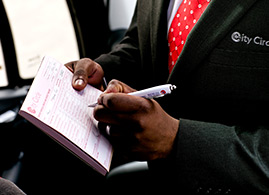 Both our London and Edinburgh branches have designated drivers' areas where you can unwind or prepare for your next journey.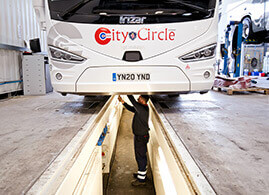 Our coaches are maintained every six weeks, ensuring that they are reliable and in optimum condition so that you don't have to worry about any issues.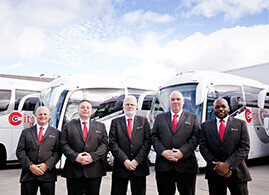 You'll have the support of the entire City Circle team, who will make sure that you're prepared for each journey and have all the facilities you need to do your job to a high standard.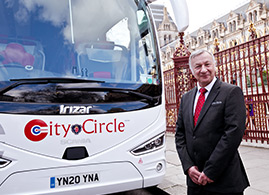 We are a certified Driver Certificate of Professional Competence (CPC) training centre and will ensure that you receive ongoing professional development in your role, whilst sparing you the inconvenience of needing to travel elsewhere.
We expect our drivers to provide the best possible service for our passengers, making sure that they feel welcome and comfortable on board at all times. After all, you will be the face of our company and will represent us during every single journey. We understand this responsibility and will do everything we can to assist you in your role, freeing you up to focus on your passengers.
Overall, we find that our drivers are happy with the support we provide and, once they have joined our team, they tend to stay with us long term.
If you're an experienced driver who is looking for a new opportunity, get in touch to discuss the role with us.
Within the UK coach industry, City Circle is in a class of its own. Discuss your requirements with a member of our team and place your journey in our hands.