As part of our commitment to supporting our drivers and providing them with the resources they need to excel in their roles, we provide in-house Certificate of Professional Competence (CPC) training to make sure that they are regularly being upskilled while working for us. For a driver to remain qualified and able to drive professionally, they are required to complete 35 hours of CPC training every five years. To make this process as convenient and straightforward as possible for the drivers we employ, we have invested in our own training facilities and have been approved by the Joint Approvals Unit for Periodic Training (JAUPT) as a driver CPC training centre.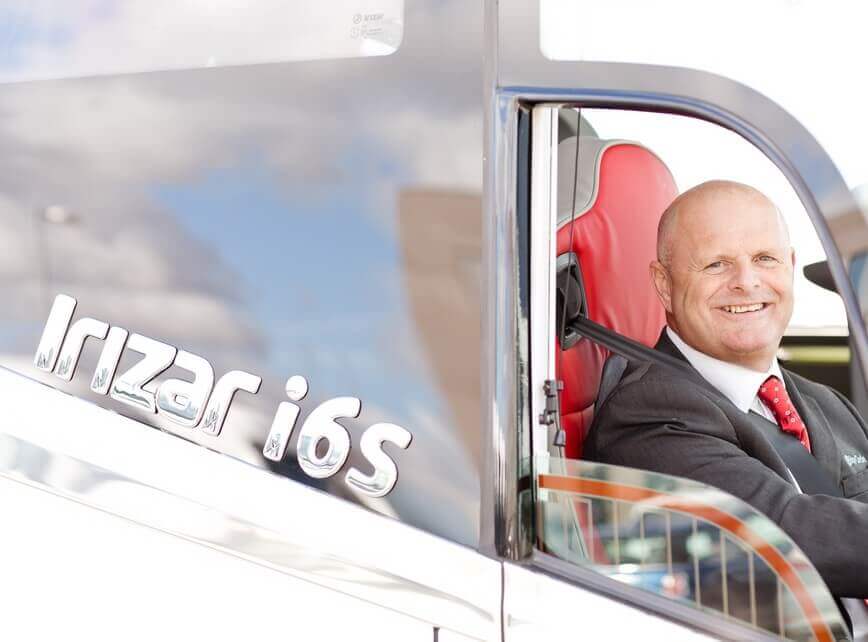 Why do we provide
in-house driver training?
We aim to support our drivers as much as possible and, as one of the UK's largest privately-owned coach companies, we have the necessary resources to invest in quality training facilities for our staff. This investment allows us to make the training process as convenient as possible, ensuring that we can provide a wide range of courses ourselves and removing the need for our drivers to travel elsewhere. CPC training takes place in the familiar environment of one of our branches, allowing drivers to maintain their professional licence with minimal disruption to their routine. This is one of the popular perks of working with us, which ensures that we maintain a high staff retention rate. Conducting in-house training also allows us to monitor the performance of our drivers, making sure that they are carrying out their duties to the highest possible standard and ensuring that we provide an unbeatable passenger experience.
Contact one of our branches and tell us about the journey you have in mind. Our commitment to quality and the unbeatable passenger experience we provide ensure that, within the coach travel industry, we are in a class of our own.
What driver training does City Circle provide?
As an approved CPC training centre, we provide a wide range of courses that have been selected to upskill our drivers and help them get the most out of their roles. In recent years, we have covered a number of practical topics, including:
Eco driving
The role and responsibility of the driver
Procedure and driver regulations
Customer care and disability awareness
Within the UK coach industry, City Circle is in a class of its own. Discuss your requirements with a member of our team and place your journey in our hands.