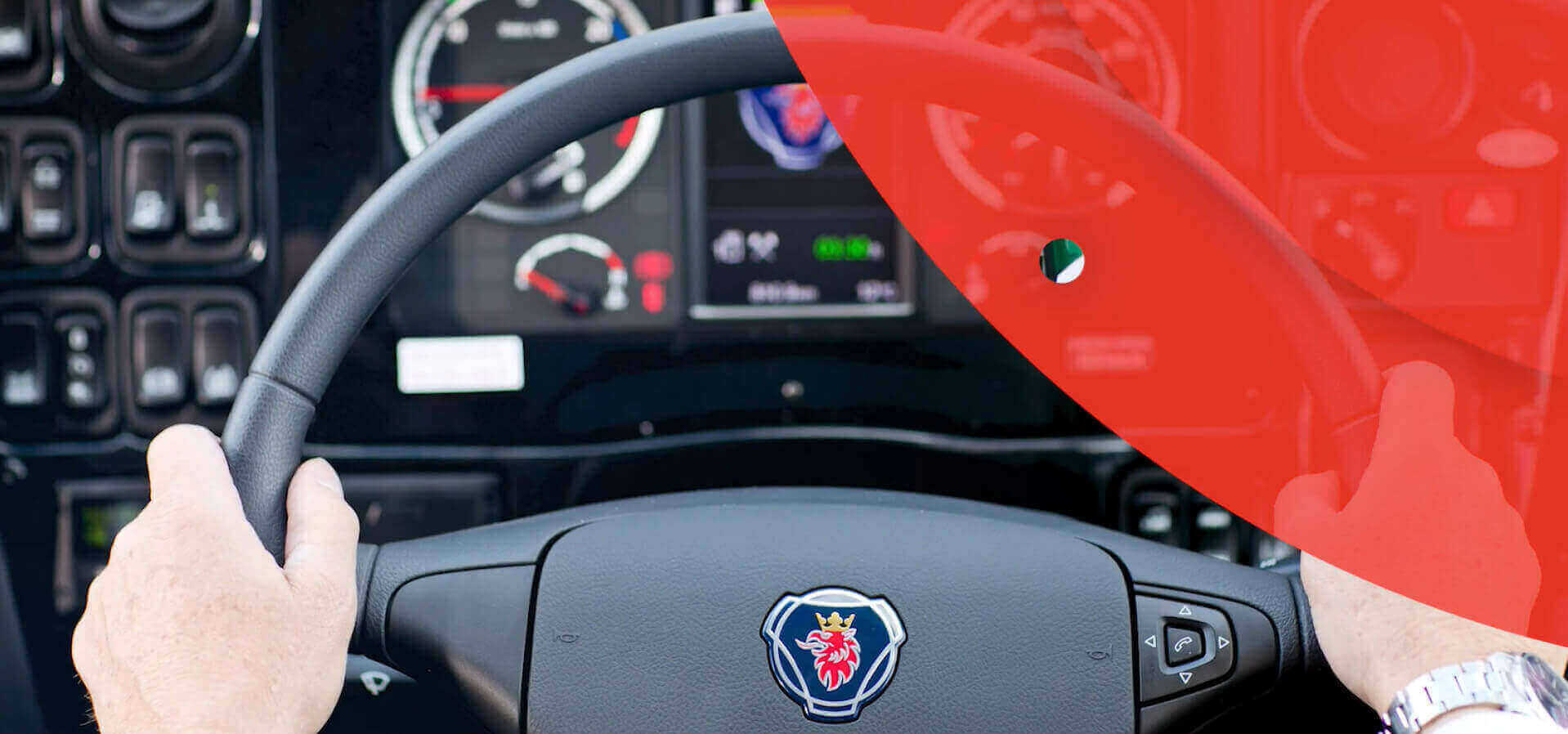 Coach hire in Watford
Exceptional travel, tailored to your needs
Call 02085612112 to discuss your journey
When making travel arrangements, luxury coach hire in Watford ensures that you will reach your destination in total comfort. City Circle is one of the largest coach companies in the UK, with the resources to facilitate journeys throughout the UK and Europe. All our professional coach hire services are meticulously tailored to your requirements, making sure that you enjoy an on-board experience that can't be matched elsewhere. Our drivers are highly familiar with Watford, having transported passengers from areas such as Cassiobury, Oxhey, and Garston. As a result, we're able to provide quality coach hire services that take account of landmarks and the features of the local road system. Call our London branch on 02085612112 to discuss your travel requirements with our coach hire professionals and receive a competitive quote.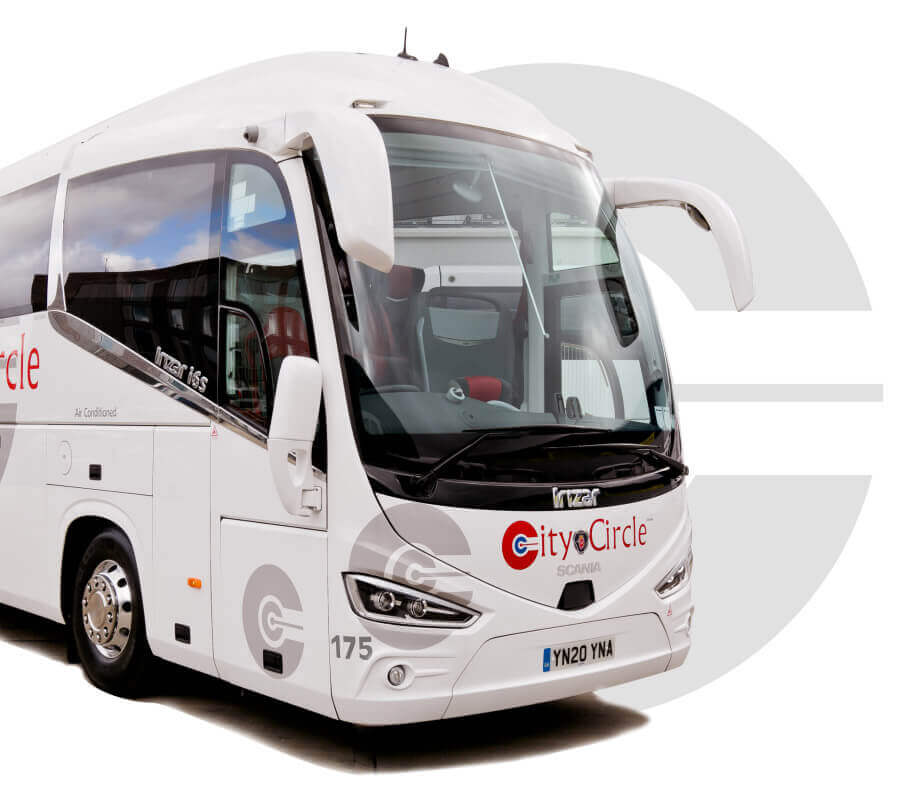 Tailored coach hire in Watford
Our luxury coach hire services in Watford are highly personal – we will tailor every aspect of your journey to the needs of your group. No matter the size of your journey or its purpose, we pride ourselves on the exceptional customer experience we deliver. This means that, whether we are providing travel for special occasions or are taking groups to the airport, our knowledgeable team will have planned the perfect route for your itinerary. Customers throughout Watford can expect a seamless journey to their destination when partnering with City Circle, from the moment they contact us to the moment they disembark.
Executive coach hire in Watford
No matter the size of your business in Watford, you can rely on our corporate coach hire expertise. With more than two decades' experience facilitating these journeys, we provide an expert helping hand when moving large groups from a to b. Whether you're travelling to a conference or a corporate hospitality event, we will make sure that your experience is exceptional from start to finish. We understand that businesses often have additional requirements, and our flexible, tailored approach ensures that these are met in full. This includes providing branded vehicles that draw attention to your business whilst you are travelling. You can rely on our professional coach services to handle all your corporate travel needs.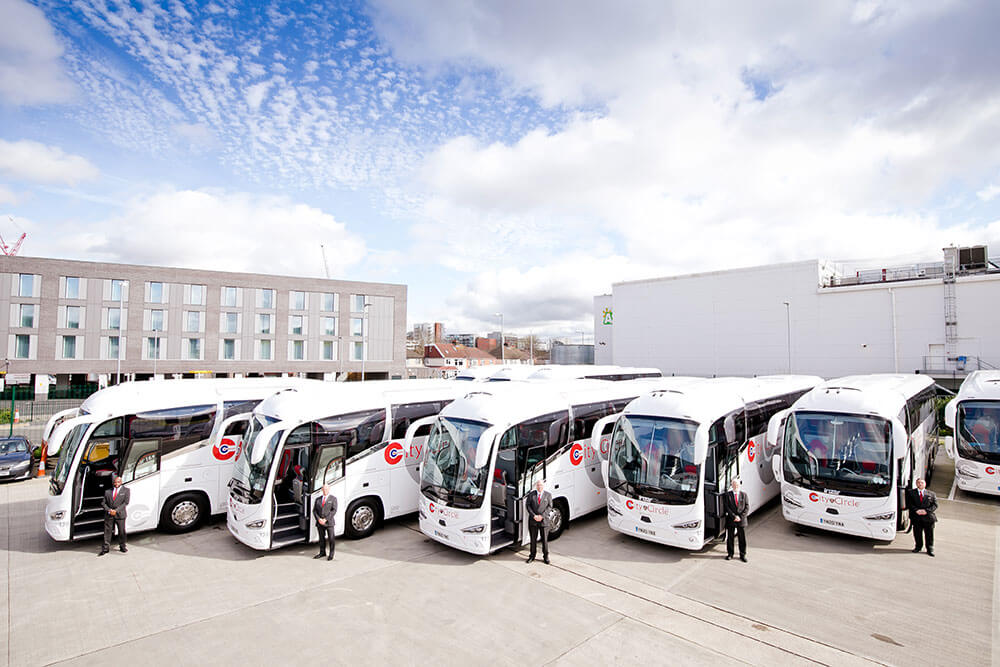 Convenient coach hire booking in Watford
For luxury coach hire in Watford, we're the team you can rely on. Tell us your requirements so that we can plan your journey and provide a competitive quotation.
Our high-specification coach hire fleet in Watford
With air conditioning, reclining leather seats, and additional legroom as standard, the specification for our coaches has been developed with your comfort in mind. As experienced providers of luxury coach travel in Watford, we regularly invest in our fleet so that we can accommodate large passenger numbers in style. All our coaches are modern, rigorously maintained, and equipped with the latest features, ensuring that you'll be safe and comfortable throughout your journey. Our state-of-the-art fleet provides an on-board experience that can't be matched by other coach companies.
Private coach hire in Watford
Hiring a private coach for your journey is a convenient way to travel directly to your destination with no stops or transfers. Private coach hire in Watford allows you to have complete control of your travel arrangements, making sure that you can relax knowing that your driver will have accounted for all your requirements. Once we've picked up your group in Watford, we can transport you throughout the UK and Europe – the options are practically limitless. Regardless of your destination, as a private coach hire customer you'll benefit from the quality of our modern fleet.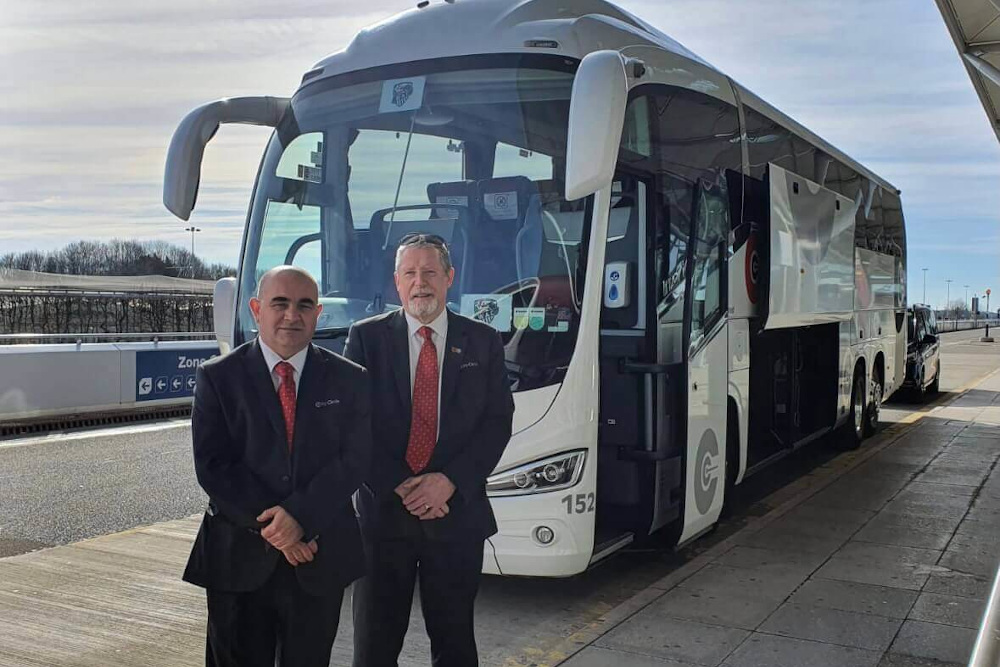 Why choose us as your
coach hire company in Watford?
Fleet investment
Investing in our fleet on an ongoing basis ensures that we stay on top of the latest safety, comfort, and technological features. Luxury coach hire customers in Watford can expect an exceptional on-board experience when travelling with City Circle.
A five-star service
With a wealth of experience to draw upon, the level of service we provide is second to none. Your journey will be tailored to your needs, ensuring that every detail has been considered by our knowledgeable team. We understand how to exceed expectations.
Professional maintenance
The reliability of our fleet is ensured by our rigorous approach to maintenance. A thorough inspection is carried out every six weeks to ensure that any issues are addressed promptly and professionally. Your coach will be safe, efficient, and reliable.
Customer support
You'll deal with a single point of contact from start to finish. They'll have a full understanding of your requirements, and you'll know exactly who to turn to if you have any questions. Customers highly recommend our seamless service.
Pristine presentation
During your coach travel experience, we will ensure the vehicle remains in top condition, inside and out. We equip all our coaches with on-board cleaning equipment which our staff will use on a regular basis throughout your journey.
UK-wide coverage
Our fleet can accommodate journeys throughout the UK and Europe. As one of the largest coach companies in the UK, you can rest assured that our knowledgeable drivers will be able to take you wherever you want to go. We have the resources to meet your requirements.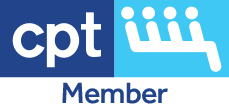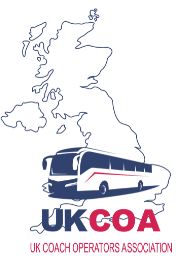 Contact City Circle
Luxury coach hire in Watford is our specialty. Call 02085612112 or email go@citycircleuk.comto start planning your journey with our coach hire professionals. Whether you require corporate or private hire, you can rely on us.