Located next to the airport, our Edinburgh branch provides excellent transport links for tourists who are looking to explore Scotland and its capital. Maintaining a second branch in Edinburgh sets us apart from other privately-owned coach companies and allows us to provide unparalleled coverage of the UK. We can conveniently handle bookings throughout Scotland and northern England from this branch, ensuring that we always have a coach to hand for customers in these regions.
Edinburgh branch
14 Queen Anne Drive,
Newbridge,
Edinburgh,
EH28 8LH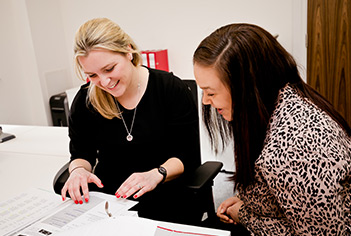 Training space
We carry out in-house CPC training so that our drivers don't have to travel elsewhere to learn new skills and renew their professional licences.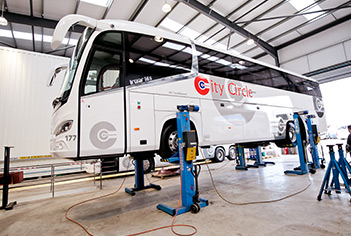 Maintenance depot
Our fully equipped maintenance depot includes all the facilities we need in order to inspect and service our vehicles every six weeks and carry out any repairs in house.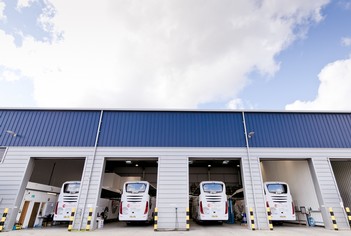 Cleaning facilities
We have all the necessary tools and equipment to keep our coaches spotlessly clean, ensuring that our vehicles always make an excellent impression on our passengers.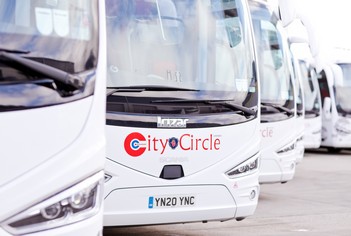 Coach storage
We maintain a base of 25+ coaches in Edinburgh so that we can provide unparalleled coverage of the UK. These vehicles are used for bookings throughout Scotland and northern England.
To ask us any questions about our Edinburgh branch, call 0131 333 2700, email edi@citycircleuk.com, or send us a message. We're more than happy to talk to interested customers about our facilities.
Meet the team
Find out about the members of our Edinburgh team and the role they play in making your journey a success.
Within the UK coach industry, City Circle is in a class of its own. Discuss your requirements with a member of our team and place your journey in our hands.