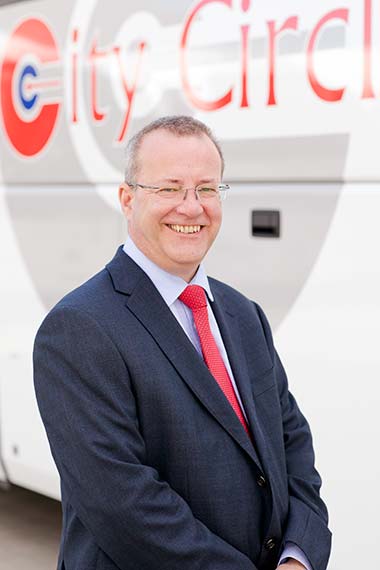 Neil Pegg
Managing Director
Neil oversees the smooth operation of City Circle across our London and Edinburgh branches and takes responsibility for expanding the business, seeking out new opportunities and finding ways to further improve our services. He formed the company in 1999 with the intention of providing the best coaches, the best service, and the best support within the industry and this mindset still underpins all our actions. Alongside his other responsibilities, Neil continues to work closely with new and existing customers, taking the time to understand their requirements so that he can provide the right coach hire solution.
Neil has worked in the industry since 1983 and is a passionate advocate for quality coach travel, refusing to allow our team to compromise on the passenger experience we provide or the promises that we make to our customers. He is a fully accredited Transport Manager with a Managers CPC qualification, as well as a diploma in business. His detailed understanding of the coach industry and our place within it drives the business forward, allowing us to expand and refine our services without undermining the focus on quality that has been responsible for our success.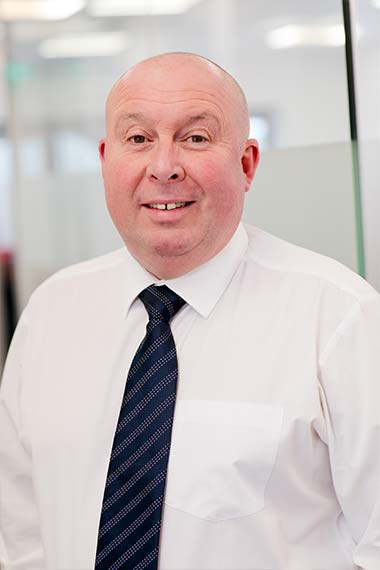 Colin Stephens
General Manager
Colin oversees our operations department and provides additional assistance to other teams at our London branch. He plays a key role as a liaison between the operations and engineering teams, making sure that they are working together effectively and are keeping one another informed of any developments. When issues arise, Colin reports these to the Managing Director and the two of them work together to find a solution before there is an impact on our operations.
Colin has worked in the travel industry for more than 40 years, originally starting out as a travel representative. He gained experience contracting and allocating coaches when he progressed into management and, in 1997, he joined his first coach company. He held a range of positions at that company and became the Commercial Director, before deciding it was time for a new challenge and joining the City Circle team in 2019. Colin immediately embraced his varied workload, seizing the opportunity to build a rapport with our customers and work closely with our dedicated team. He is experienced, knowledgeable, and has earned national and international CPC qualifications.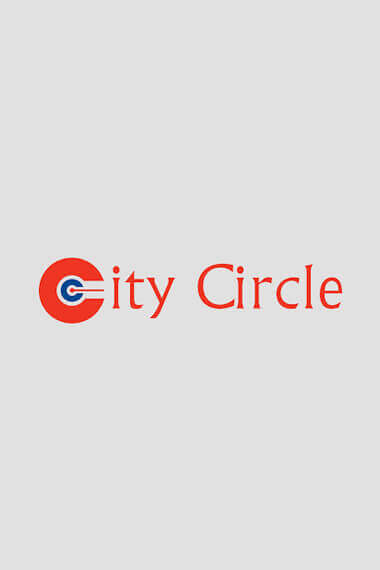 Mike Fletcher
Operations Manager
Mike is responsible for the day-to-day running of our operations department, managing our drivers and vehicles, and ensuring that they maintain our high standards. He works closely with the reservations and engineering teams to ensure that we are fulfilling our customers' requirements and providing the level of service that they expect. He also oversees the allocation of work to our drivers, making sure that we do not exceed legal limits on driving hours, and that our operations are fully compliant with industry regulations.
Mike has more than 40 years' experience in the travel industry. After starting as a bus conductor at the age of 18, he became a driver and began driving coaches throughout the UK and Europe. In 1981 he moved into coach management where, other than a few stints as a truck driver, he has remained ever since, earning his national and international CPC qualifications in the process. Mike has successfully managed our operations since he joined the City Circle team in 1999. He is a member of the Institute of Transport Administration (IoTA).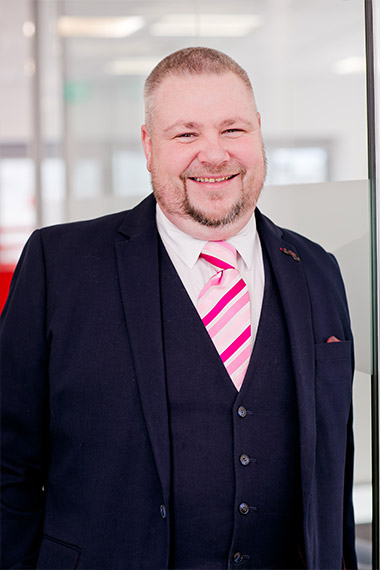 Darryl Crick
Assistant Operations Manager
Darryl assists with planning and coordinating daily operations at the branch, making sure that our drivers have arrived punctually, inspecting vehicle defect checklists, and checking that there are no traffic issues that could disrupt our journeys. Once the drivers have left the branch for the day, Darryl also completes their time sheets and monitors the tachographs in their vehicles, before sitting down to plan the following day's journeys.
Before moving into the operations side of the coach industry, Darryl spent more than 16 years as a driver; this hands-on experience behind the wheel ensures that he understands the demands that are placed on our drivers and allows him to manage the team effectively. He earned several impressive qualifications during his driving career, achieving gold awards for the Royal Society for the Prevention of Accidents' (RoSPA) Advanced Driver and Advanced Driver Assessor courses, and he gives the team the benefit of his experience and expertise. Since joining City Circle in 2018, he has flourished within his role, making full use of our state-of-the-art facilities and bringing the best out of our drivers.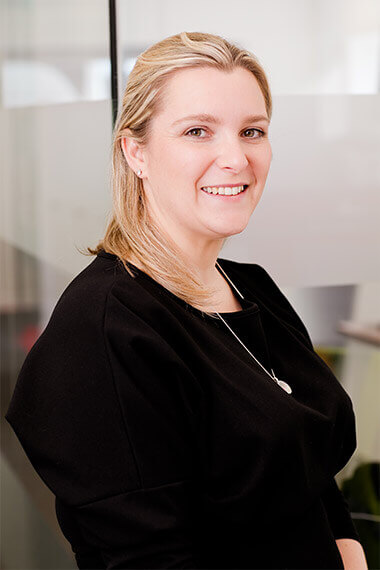 Korreena Griffiths
Reservations Manager
Korreena is responsible for the day-to-day running of our reservations department, overseeing our team of reservations coordinators, assisting with bookings, checking itineraries, and resolving any issues that may occur. She meets with new and existing customers throughout the year, either when they visit the branch, we visit their premises, or at one of the major trade shows we attend. This gives her the chance to build a relationship with the customer, get to know their business, and to put a face to the name – something that is particularly important when we're working together on a regular basis. Korreena also assists the Managing Director with any customer-related queries or requests.
Korreena joined City Circle on a temporary administrative contract in 2010 after completing an NVQ in Leisure and Tourism, and quickly found that she thrived within our team. Since then, her role has grown alongside the company and she has built up an enviable knowledge of the coach industry that continues to grow on a daily basis. Her attention to detail, ability to work under pressure, and multitasking skills ensure that we always deliver the best possible service to our customers.
Amanda Inglis
Reservations Coordinator
Amanda handles enquiries from new and existing customers, liaising with them over the phone or via email to determine their requirements and help them with their journeys. This involves supplying and following up on quotations, as well as confirming any bookings within our system. She also manages a group of accounts, acting as their dedicated point of contact when they want to submit a new enquiry.
Amanda has excellent communication and organisational skills, having always worked in customer-facing roles throughout her career. Her interest in the travel and tourism industry led her to City Circle, where she has been an important member of our team since 2014. Regardless of the customer's requirements, she always rises to the challenge.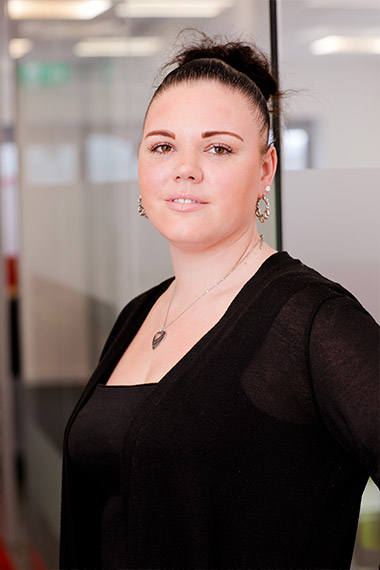 Sian Attfield
Reservations Coordinator
Sian handles enquiries from new and existing customers, liaising with them over the phone or via email to determine their requirements and help them with their journeys. This involves supplying and following up on quotations, as well as confirming any bookings within our system. She also manages a group of accounts, acting as their dedicated point of contact when they want to submit a new enquiry.
Sian has long-standing links to the coach industry – her father is a driver who encouraged her to gain work experience within coach companies from a young age. She quickly took to her office role and, after a few years in the industry, began working for City Circle in 2018, becoming a crucial member of our team. Sian is a brilliant communicator and multitasker who loves dealing with customers from different backgrounds and building up relationships.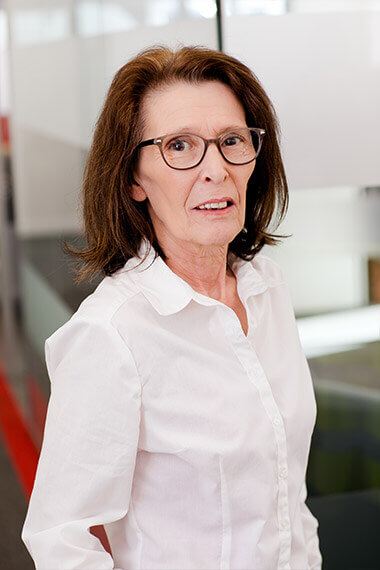 Tina Marie Digby
Reservations Coordinator
Tina handles enquiries from new and existing customers, liaising with them over the phone or via email to determine their requirements and help them with their journeys. This involves supplying and following up on quotations, as well as confirming any bookings within our system. She also manages a group of accounts, acting as their dedicated point of contact when they want to submit a new enquiry.
Tina joined our team in 2016, taking the opportunity to work in reservations full time after briefly gaining experience in this area at another coach company. She loves working alongside her colleagues in the reservations team and finds it particularly rewarding when they receive positive customer feedback, as this reflects their ability to work together successfully and surpass expectations.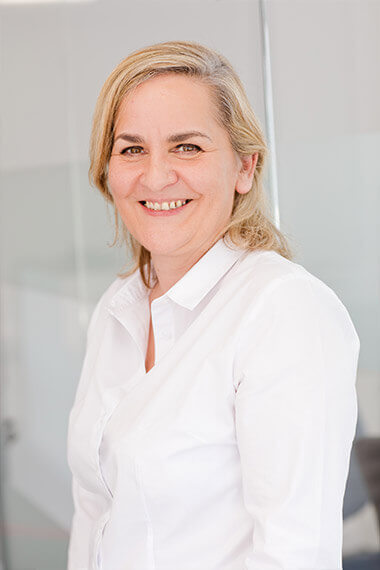 Tara Jablonski
Payroll and HR Manager
Tara has a wide-ranging role that includes several responsibilities beyond the payroll and HR duties referenced in her job title. As well as taking sole responsibility for these two key areas of the business, Tara also handles procurement and pensions, plus she facilitates and manages our company health and safety policy. As a result, there is no such thing as a typical day in her position – everything is reactive and her time is structured around each day's developments. This arrangement suits Tara perfectly as she particularly appreciates the variety and autonomy within her role.
Tara has more than 30 years' HR experience and worked within a range of different industries before joining the City Circle team in 2011. Although some situations may be industry specific, she has found that HR principles are universal when managing a company successfully. Alongside her extensive industry experience, Tara has a diploma in HR management and is an Associate Member of the Chartered Institute of Personnel and Development (CIPD).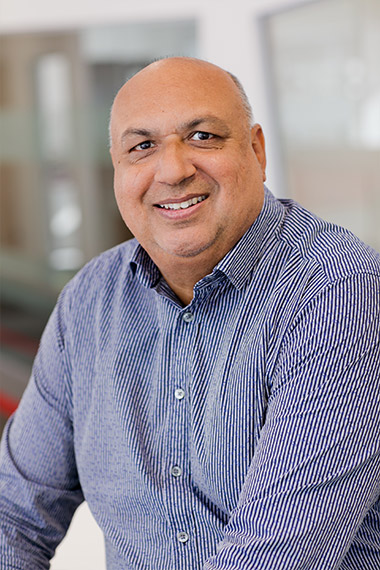 Raj Gogna
Finance Manager
Raj is responsible for our financial and management accounts, ensuring that the company's finances are in line with our budget, managing our liquidity, and dealing with tax and external auditors. He enjoys looking after our financial reporting and keeping track of how we are progressing towards our targets; if needed, he will devise and implement suitable controls to keep us on track to meet our goals.
Raj is a Chartered Certified Accountant with a BA in Accounting and Finance, and a Level 3 ACCA qualification. He has worked as an accountant since 1986, bringing more than 30 years' experience to City Circle when he joined the team in 2018. He has worked within a wide range of companies during this time and has earned a reputation for his excellent work ethic and attention to detail.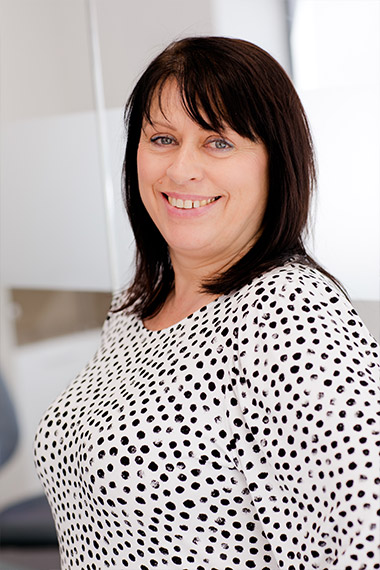 Lynnette Ludford
Finance Assistant
Lynnette assists with our accounting processes, handling bank transactions, invoicing and expenses, as well as liaising with customers and suppliers to clarify accounting matters. Her role is extremely varied and her day-to-day routine changes throughout the month, providing a flexibility that allows her to effectively balance her work with her home life.
Part of the City Circle team since 2015, Lynnette is a qualified bookkeeper with more than 30 years' experience in finance. Many of her previous positions were within the construction industry, where she developed her excellent problem-solving skills alongside the ability to work well as part of a team. Lynnette's attention to detail and level-headed approach ensure that her work is completed accurately and efficiently, helping her to excel in her role.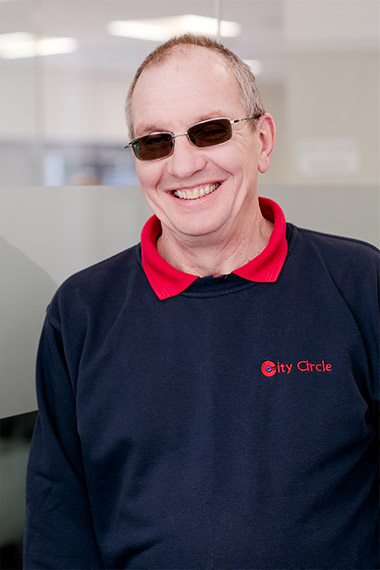 Steve Maw
Engineering Manager
Steve is responsible for managing our engineering department, supervising our team of engineers and assisting them with their duties, as well as handling important administrative tasks. Often, this involves liaising with customers, suppliers, and the wider engineering team to resolve issues and make sure that the fleet is maintained to the highest possible standard. His attention to detail and ability to multitask effectively help to ensure that the team stays on track and achieves its targets.
Steve joined the team at City Circle in 2007 and he has more than 45 years' experience within the motor industry, completing a four-year apprenticeship and then specialising in passenger travel. Throughout his career he has maintained a focus on coaches and buses, earning his City & Guilds qualifications and gaining more than 40 years' hands-on experience with these vehicles. He is also a member of the Institute of Road Transport Engineers (IRTE) and the Society of Operations Engineers (SOE).
Mark Brooks
Senior Fleet Engineer
Mark is responsible for the maintenance and repair of our London fleet. He regularly inspects our coaches, reviews defect checklists and carries out specialised maintenance services such as vehicle diagnostics, brake testing, and windscreen repair. As we offer these services to other coach companies, Mark is also responsible for working on their vehicles, allowing them to benefit from our state-of-the-art facilities and in-house engineering expertise. Mark is a highly motivated team player whose work ensures that our coaches are kept in top condition at all times.
Mark joined City Circle in 2014. His expertise is reflected in the wide range of qualifications that he has earned throughout his career, including City & Guilds qualifications in Motor Vehicle Studies and Heavy Vehicles, a Road Transport Industry Training Board (RTITB) Certificate in Motor Vehicle Servicing, and an Operator CPC. He also holds full HGV and PCV licences. Like Steve, he is a member of the Institute of Road Transport Engineers and the Society of Operations Engineers.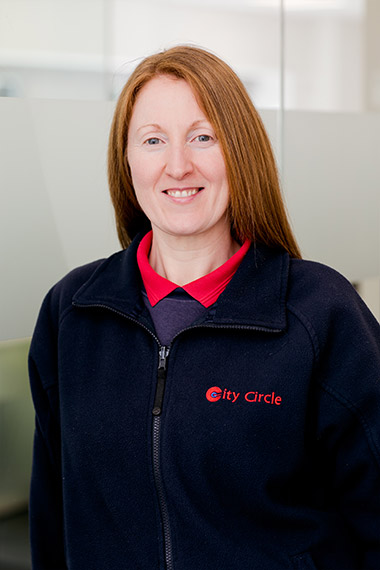 Susan Taylor
Engineering Administration Assistant
Susan assists with the running of our engineering department, taking care of invoicing, vehicle collection, and any other administrative tasks that form part of day-to-day operations. Since joining the team in 2013, she has helped to increase the efficiency of the department, working with customers and suppliers so that engineers are free to focus on the fleet.
Susan has considerable administrative experience and appreciates being able to use the organisational skills she has built up throughout her career in such a varied and engaging role. As a part time worker, the flexibility of her position fits well with her family life and allows her to successfully balance her time between home and the office.
Within the UK coach industry, City Circle is in a class of its own. Discuss your requirements with a member of our team and place your journey in our hands.